Bonjour et Bonne Annee - from Paris!
After we finally settled into our freshly made hotel bags on la rue du Montmartre after a long night of drinks, laughter, incredible food and adventures, I sat down to write my first post of the new year (atleast here in France) - but my computer had a different idea. So, here is an excerpt from our evening.
It's a new year here and we welcomed it in right. With foie gras, filets, champagne, beacoup de vin (a lot of wine), pretty outfits, and pretty sites from the Parisian bridges, even if the fireworks were no where to be seen.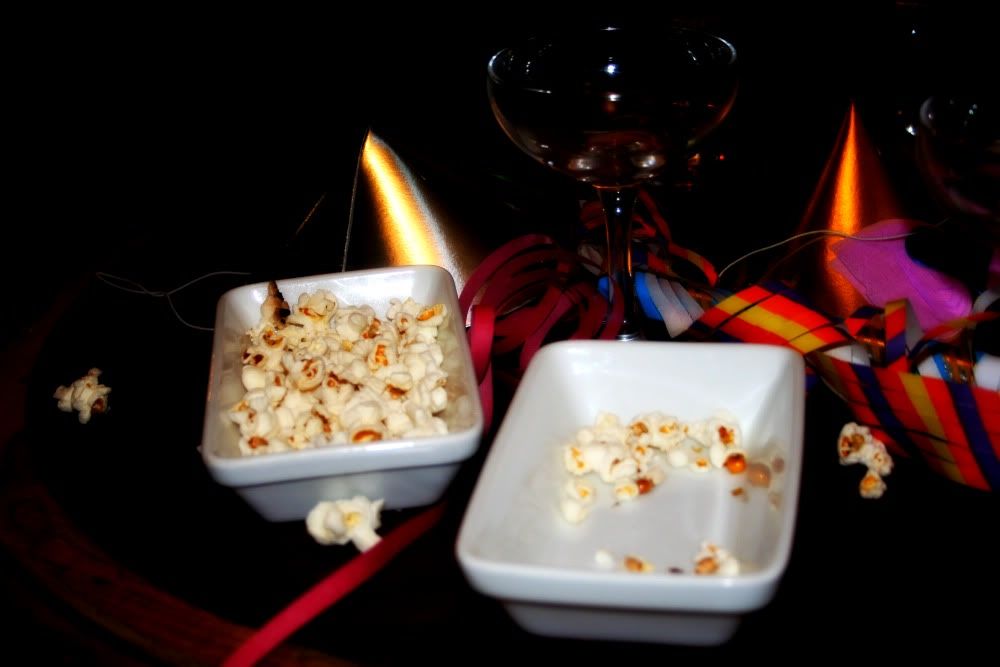 First, we enjoyed a gourmet dinner at Au Chien Qui Fume, the Smoking Dog, which was situated in a pretty and uncrowded part of town close to the hotel. For my meal, I chose a seafood salad, filet and creme brulee - bien sur!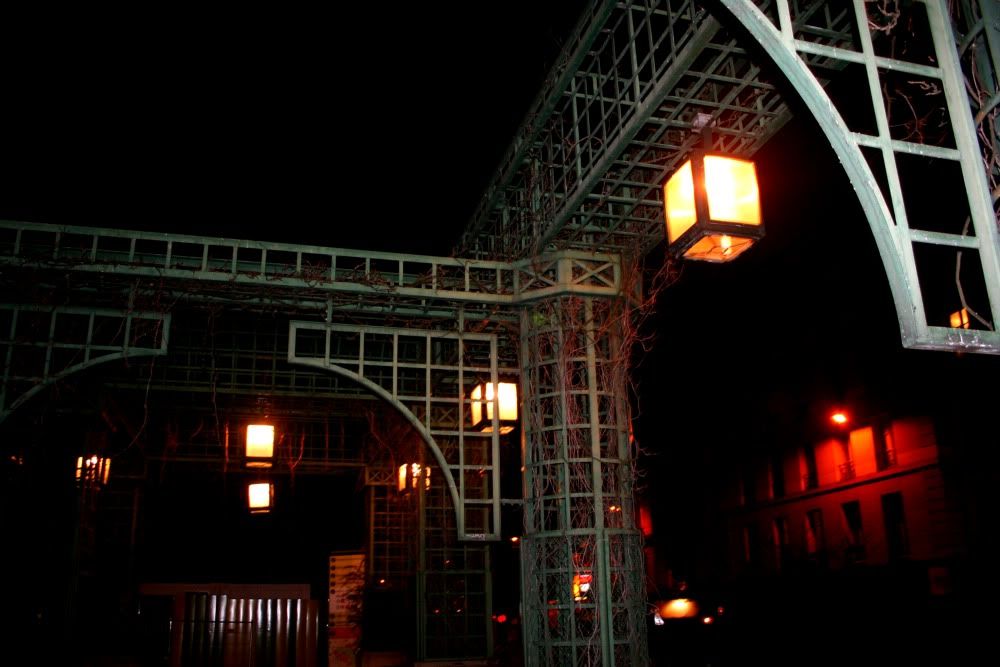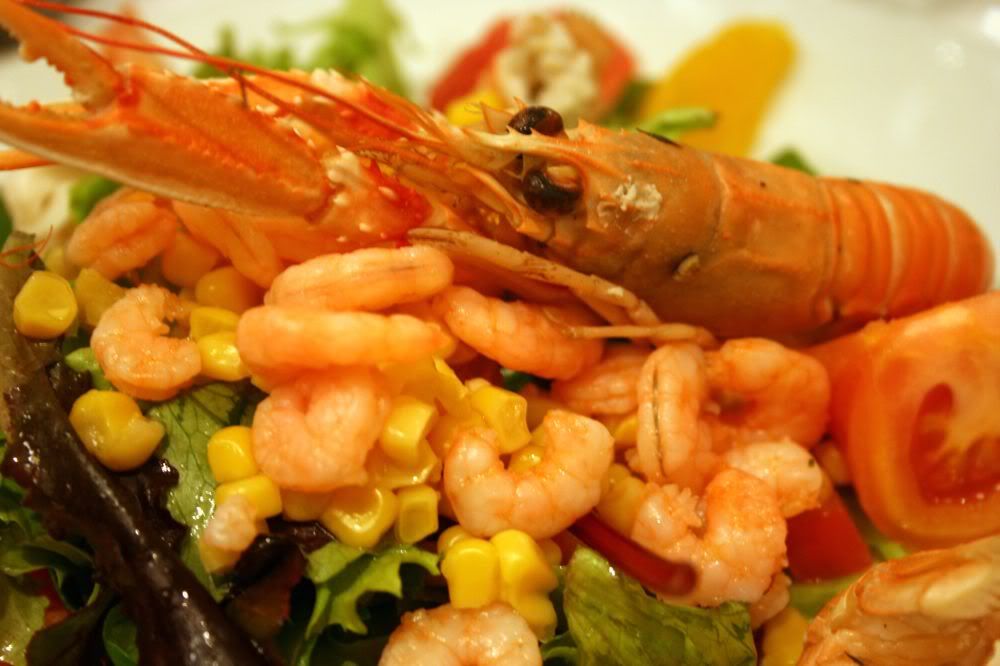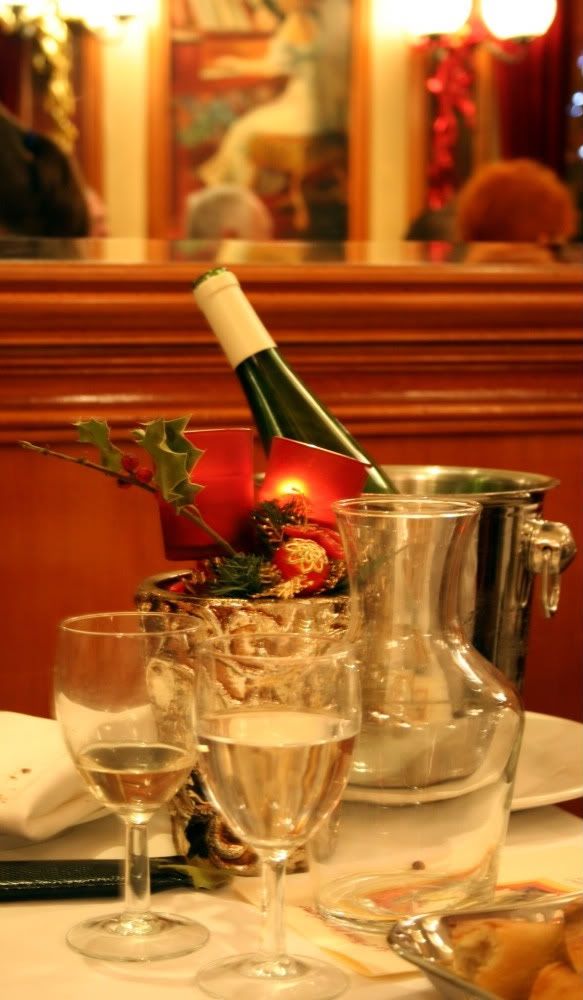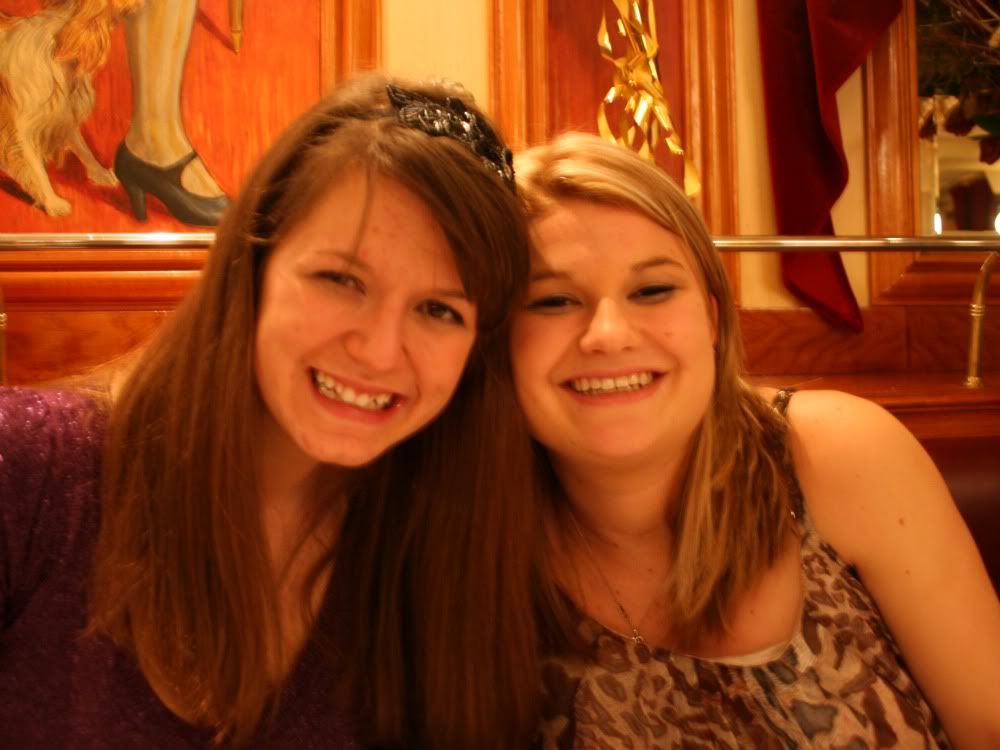 Some of the girls met celebrities and drank champagne, but I found a spot on the stairs leading to the Seine where I could take pictures of the river and the lights which give the city it's name.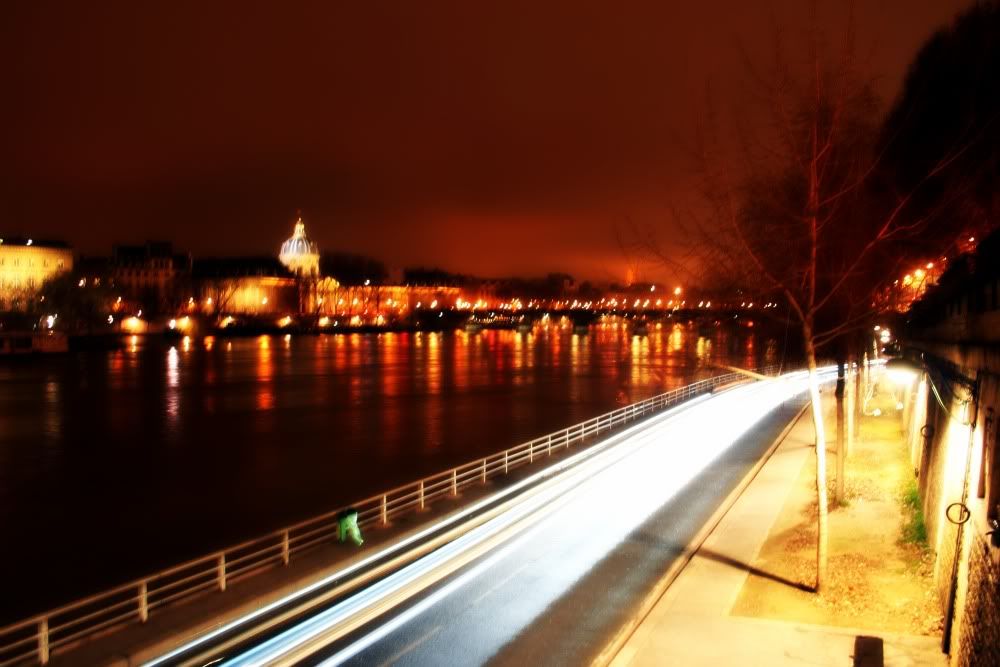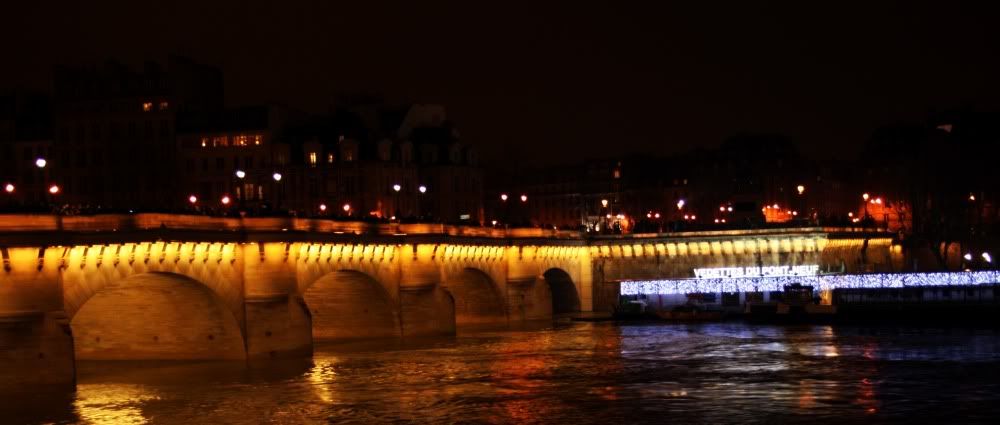 And then caught the metro to our statio at Grands Boulevards, walkd to the Jouffray Passage and entered the small, glass enclosed patio of the Cafe Zephyr for a Kir Royal - champagne and creme de cassis, a traditional New Years drink.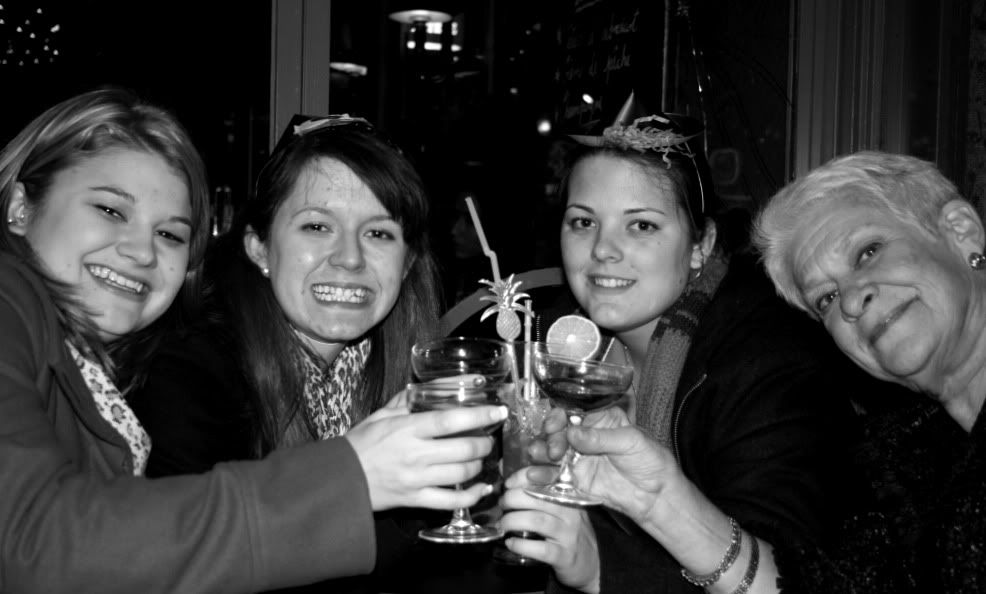 Inside was a DJ spinning the great party hits of the city including "I love Rock and Roll" - American music is the thing here... I've heard "Knocking on Heavens Door" too many times to count, including today outside the cathedral of Sacre Coeur, ironic and cheesy.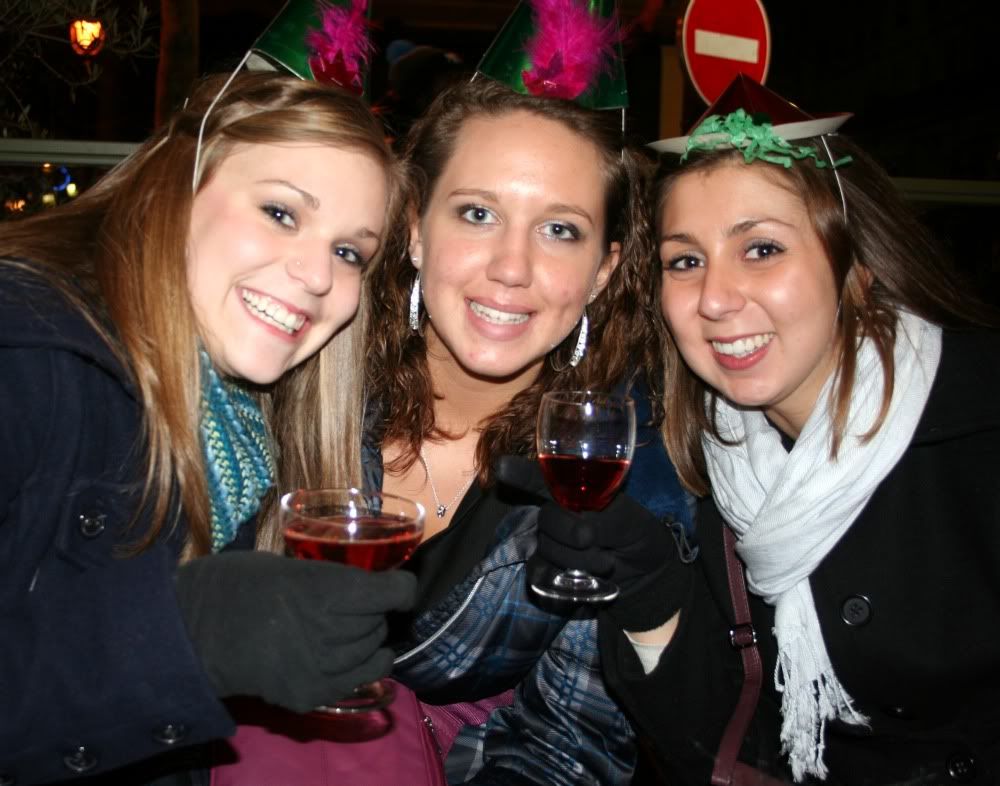 I hope that you are making the most of your first day of the new year. It's your chance to change, be what you want, stop smoking, pledge to join a gym - you know, the usual New Years things. If you're in America, Pennsylvania especially, maybe you're enjoying sauerkraut for its good luck. Maybe you're having a second Christmas with the other side of the family you never see. Me? I'm visiting Montmartre, Sacre Couer, shopping, sipping Chai Latte's with the girls at Starbucks, and eating at a Viking themed restaurant. May this be a good day and a good year for us all - bonne annee!