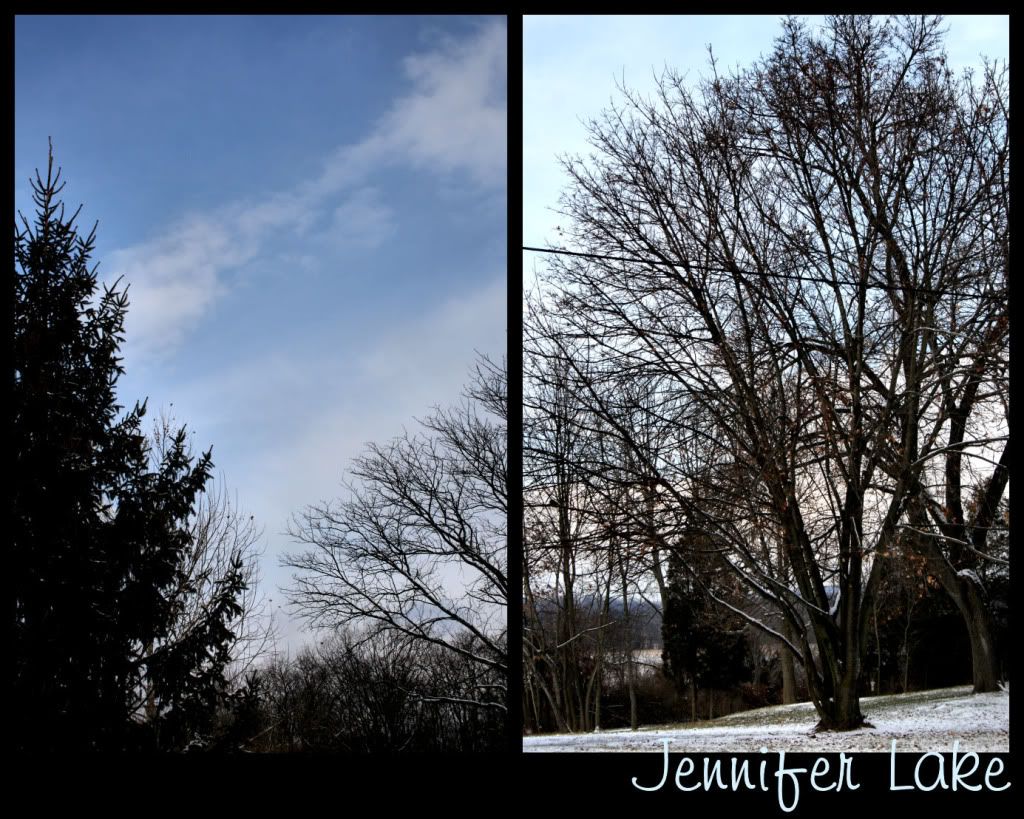 Central Pennsylvania has been enjoying a few days of East Coast snow. Just enough to break out the shovels, not enough to beat the midday sun.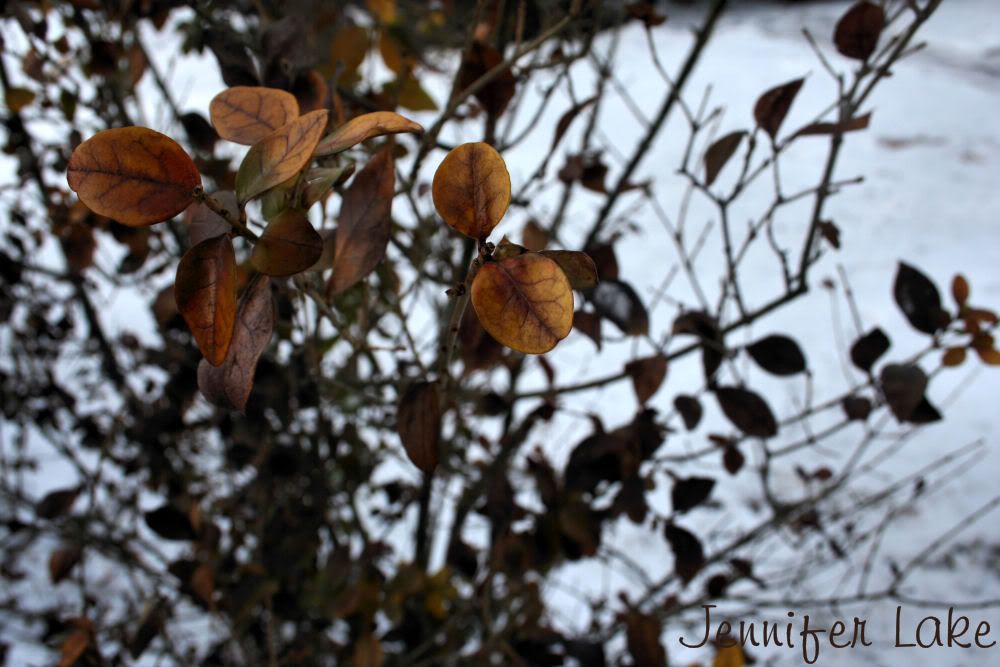 We're trying to make the most of it, though - with snowballs, muddy snow angels and photos of the fun.
Unfortunately, I'm sick. The kind of sick where I can hardly stand to hold my head up much longer than I have to. The kind of sick where I can only hear through one side of my head, and can hardly swallow either. The kind of sick that ruins my last days of freedom before school and work start again.
But we're trying to make the most of it.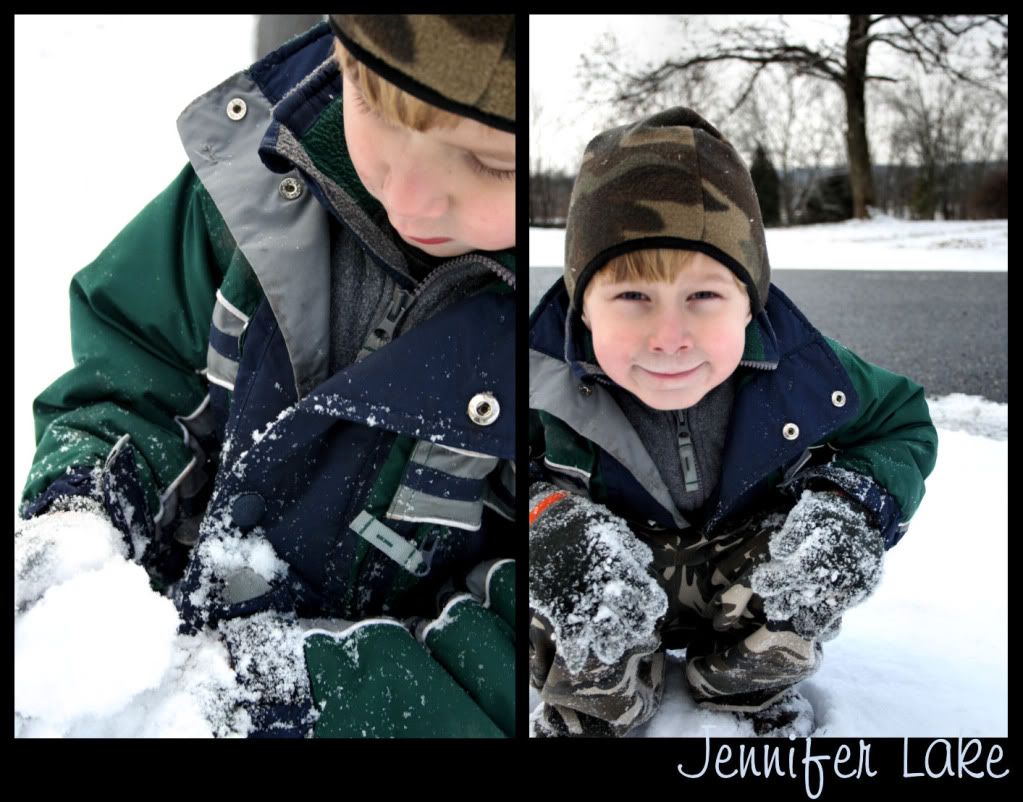 Aiden's doing a pretty good job of it. Bundled in his winter coat, hat and snow-covered gloves, he makes his way out of the house each morning to throw snowballs at the tallest tree in the front yard, the only enemy he can find for his snow-ball battle. Sissy isn't a good target with the camera around her neck and everyone else is too smart to go out in the cold.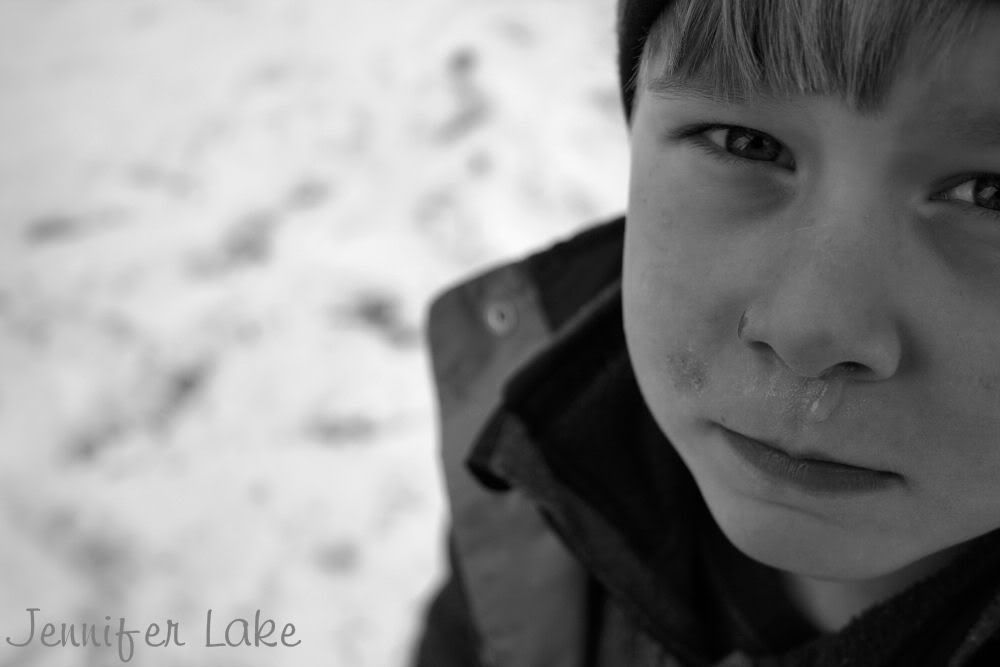 But the snow brings the cold with it. And the cold? It brings runny noses and frozen fingers. Jack Frost always chases us in after a few minutes to the warm fire and toast with Hot Chocolate.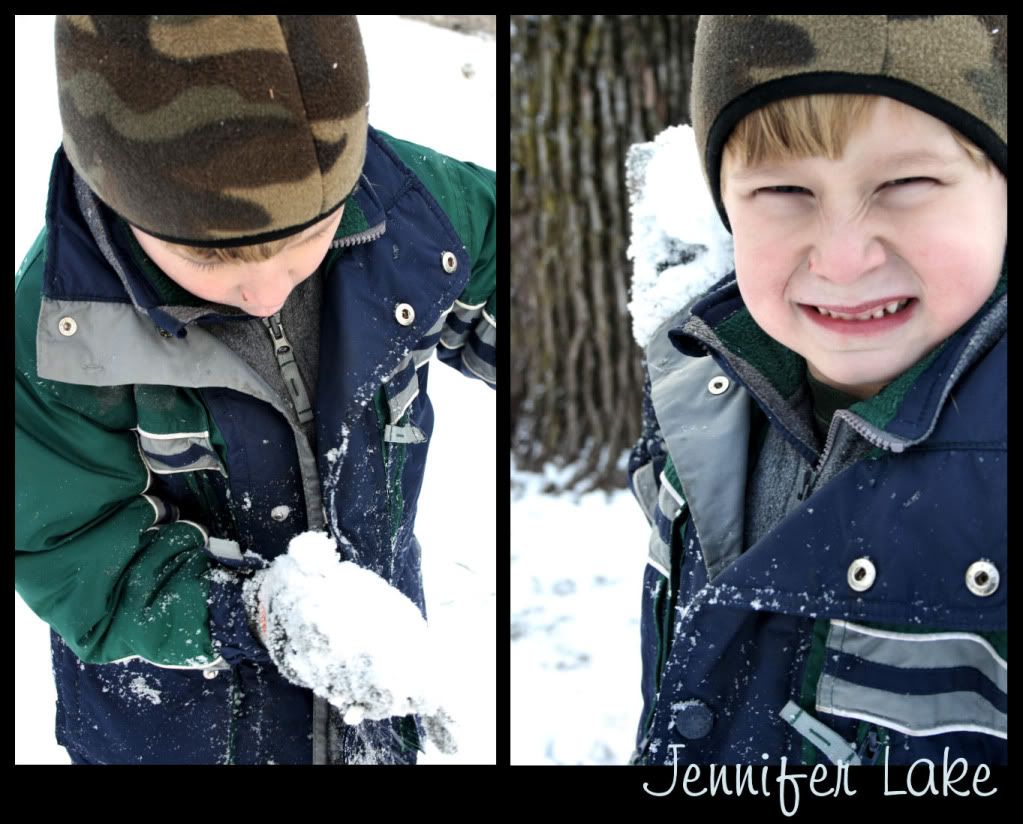 This face means "Jen, you better run!"
But in the moments between freezing and thawing by the fire, we have fun. We laugh. We throw and dodge snowballs. We try to pick the frozen snow from our gloves. We dive onto the ground for snow angels, only to find that the ground beneath is bare of grass and that our measly inch and a half of snow can't protect us from the muddy consequences.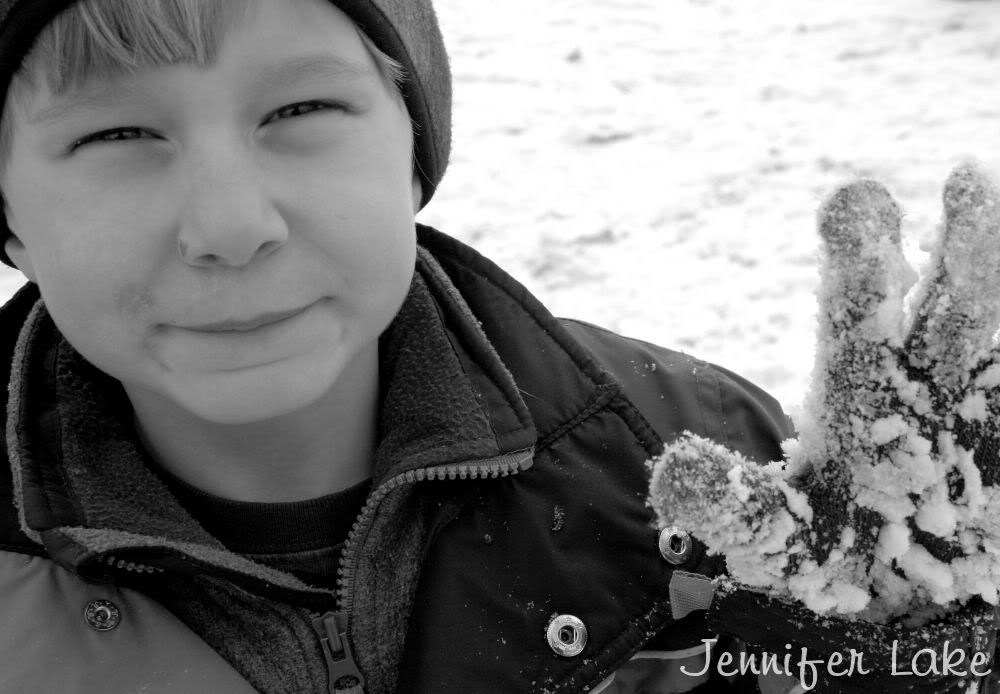 And we do a little dance of thanks for the snow as we kick our boots, shed our coats and make our way toward the wood stove inside.