Today, I
finally
ordered my new camera strap - I knew I couldn't deal with the good ole blue and red (that dates back to the Canon 35mm lol) but I'm sooo indecisive, it's not funny. I've been waiting for
Porteen Gear
to release hers but.. they're not coming until mid-February and I wanted it to arrive before THON weekend (I'm hoping that a cute strap can console me with the neck pain from carrying my baby around). And so.. this little beauty will be here soon . I love ruffles, and the color teal.

 I desperately need to learn to sew. It's something I've been considering for months.. and months.
(I keep telling myself I'd be good at it, after all, in Middle School FACS class I sewed not only my own projects but Ryan's too.. I always managed to get him the better grade, though)
I look at all the things I need/want/crave/
havetohave
/desire on Etsy and realize how simple it could be to make them myself (and then maybe,
just maybe
, I wouldn't spend hours a day on Etsy), but I've yet to give in and buy a sewing machine. Soon? After all, I need to start on a THON t-shirt quilt.. They don't all fit in my drawer anymore and with THON weekend fast approaching, we all know I'll be adding a few more to the stack.
Truth is, in High School, I envied the field hockey players because they each had a million and a half shirts and I remember them all making t-shirt quilts for college. I've always wanted a t-shirt quilt and THON is the only opportunity I have to make one. We all know how unatheletic I am.
But for now, it's one hobby at a time - lord knows I don't have time for more than that. So in the meantime, I try to squeeze as much as I can into the free time I do have, and last night that was a visit to see my baby cousin, Bella.
She's a ham. She's got the cutest brown eyes and baby blond curls, but the best part is the winky smile she gives the camera as she laughs and poses. Unfortunately, she smiles too quick to catch on cue.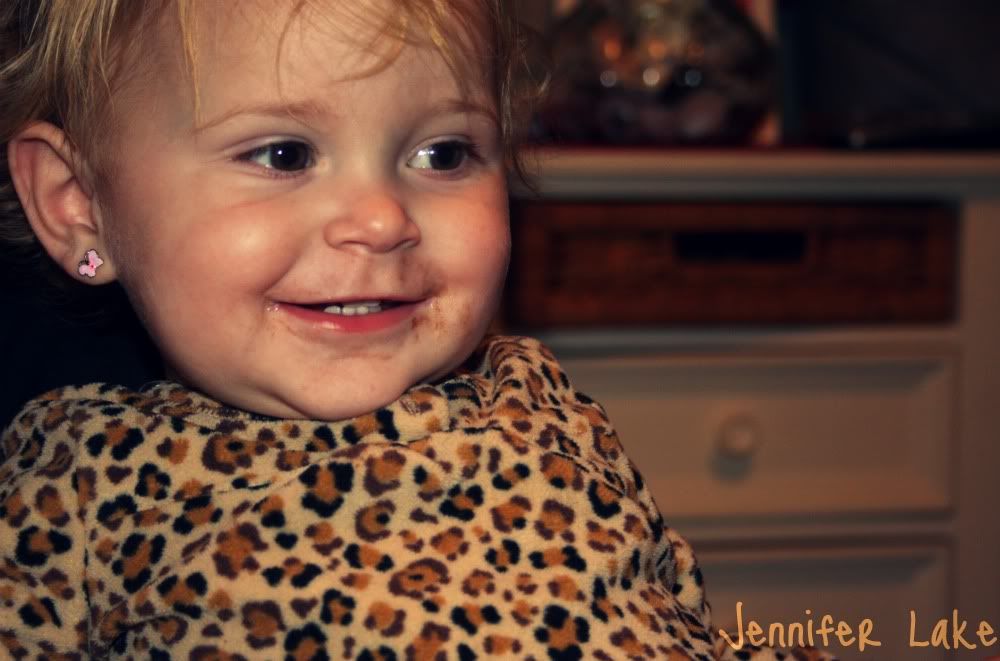 We managed to get a few funny shots though since Bella loves Coca Cola and video games.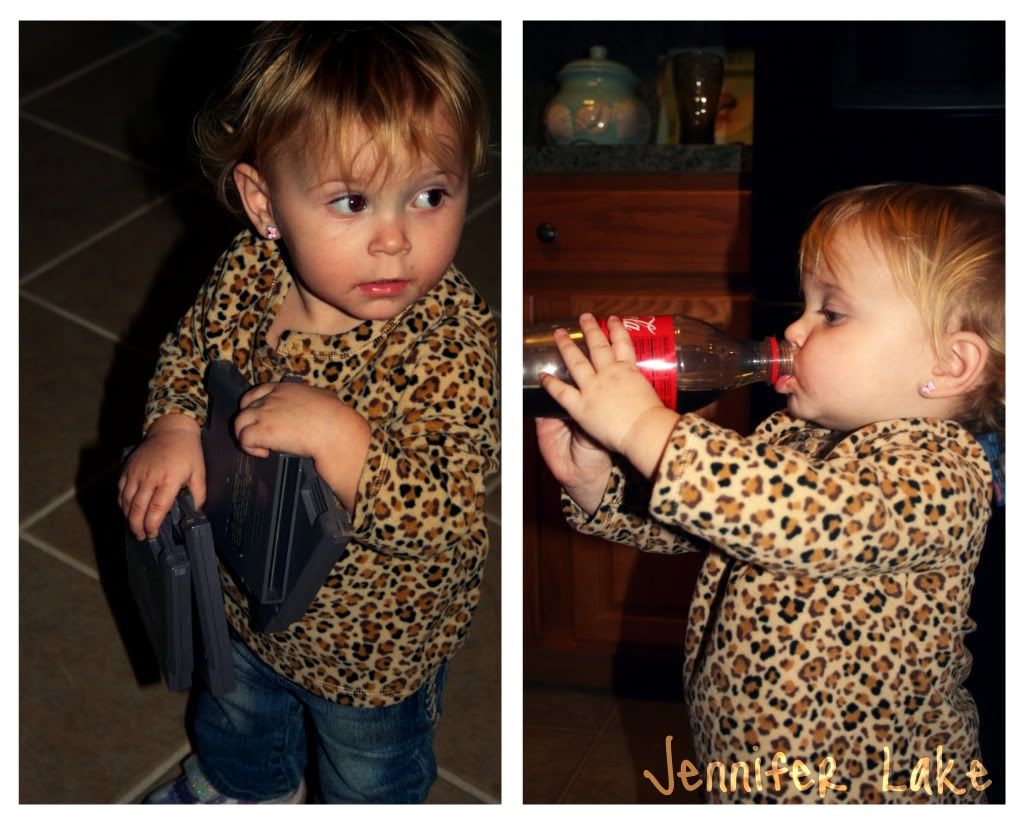 Bella drinking soda is the funniest thing because she puffs out her checks and belly. Unfortunately, this time the soda ended up in her nose resulting in sneezing foamy bubbles.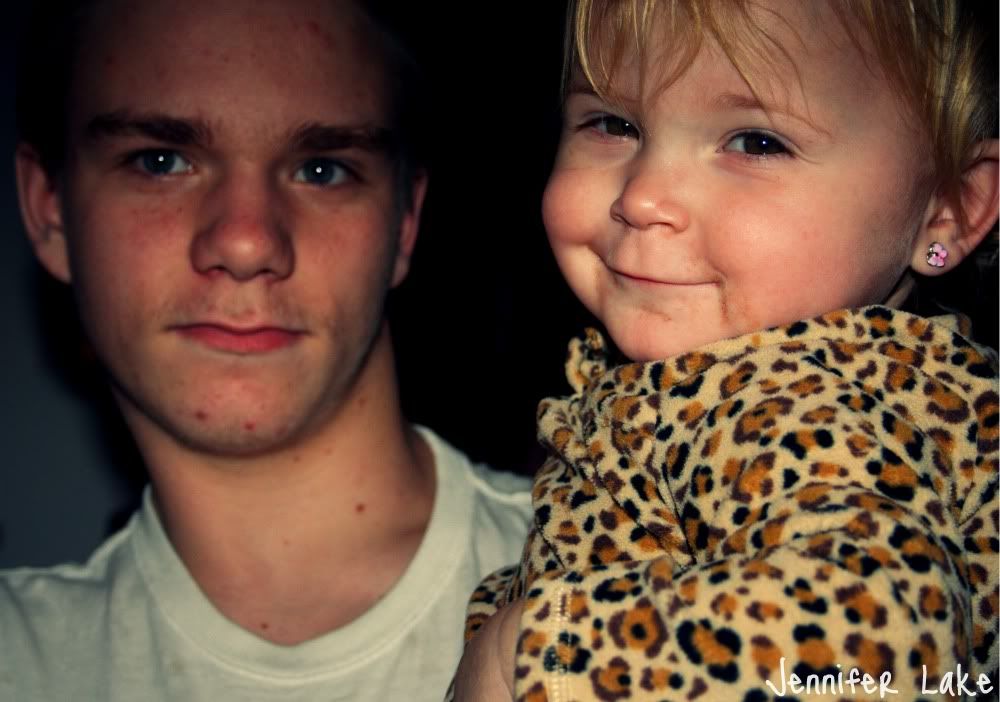 This is probably my favorite photo of the night. This is my cousin Tyler - Bella's big brother. Typically he acts like a tough guy but the moment Bella whines, fusses, cries, there he is. And that's Bella's look of accomplishment for successfully getting Tyler's attention. She's clever for a year and a half.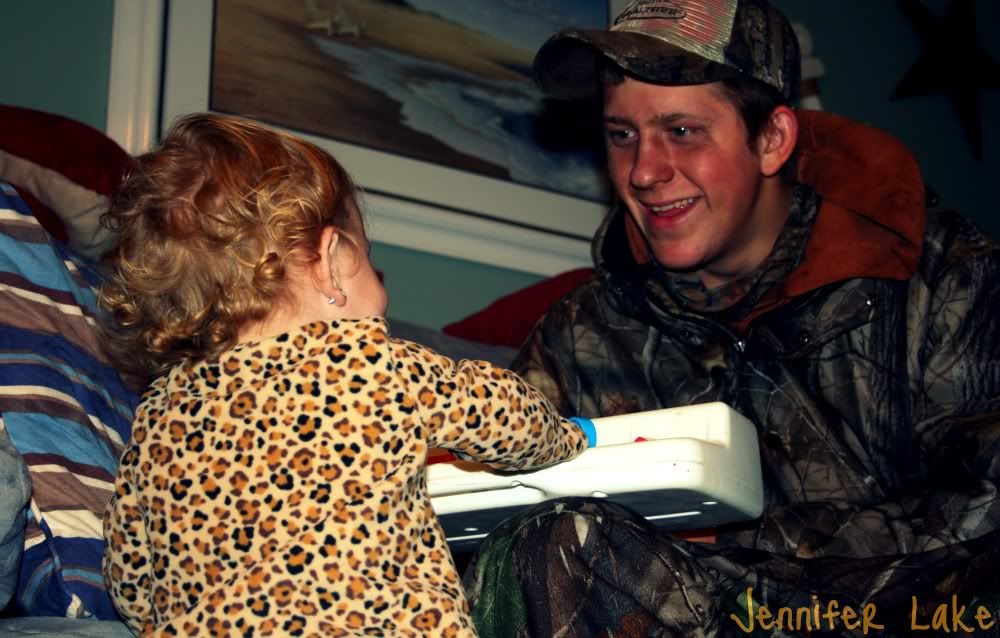 This is a close second. Not often do I get Sean in front of a camera, let alone smiling. And if I do? It's this goofy crooked hiding-his-teeth kind of smile. Clearly he didn't know this picture was being taken and maybe thats why I love it so much. It's amazing that Bella isn't scared or in tears from all that camo Sean's wearing.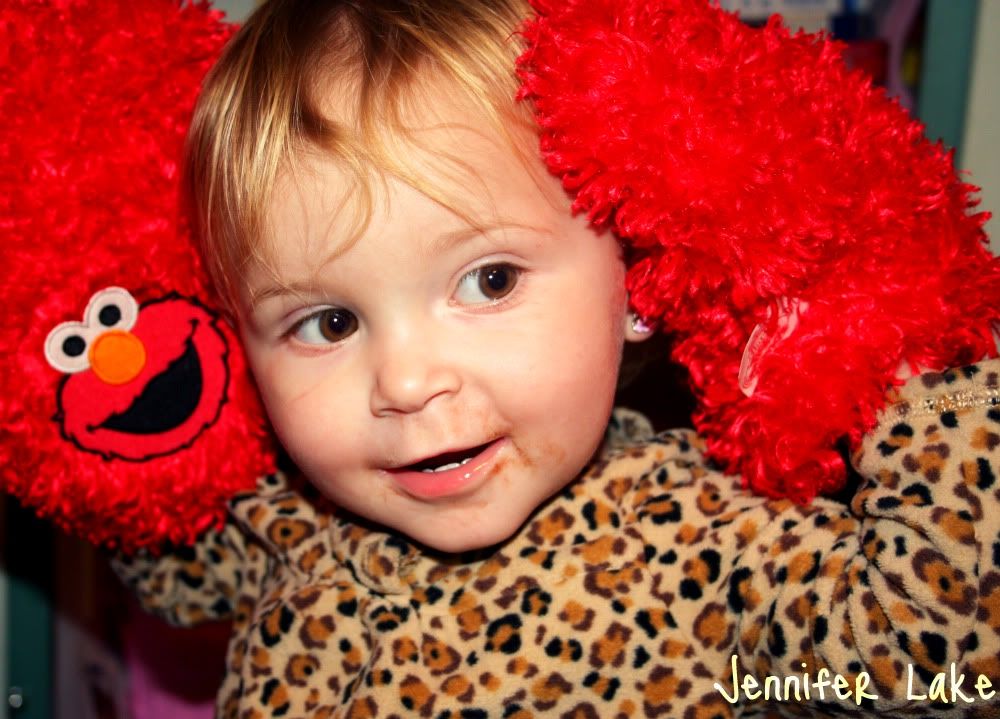 All in all, it was a good (and even funnier) night filled with lots of pictures, games of ping pong and tickle me Elmo hands.
In THON news,
For those of you in the York area, Penn State York will be hosting a blood drive to benefit the Penn State IFC/Pan-hellenic Dance Marathon and the American Red Cross. Come join us from 10 am until 4 pm on Monday, January 31st! Appointments are every 15 minutes and you can schedule yours today by contacting me here,
via email
or by calling 717-779-5904. Each blood donor will receive a fleece blanket courtesy of the Red Cross and for each donation collected, a monetary donation will be made to THON. Our goal is 38 units of blood, please come out and help make this goal possible! You can RSVP to the event and invite your friends by clicking
here
!