Short post, time crunch.
But I just had to post one more time from the city.
Last night, we went for desserts and cokes at McDonalds. It was too soon after a huge meal to eat another huge, three hour dinner and Coke is extremely expensive here, and is never served cold. And the best part? I was told that I have a "tres jolie" accent (really pretty, for those of you who dont parler francais).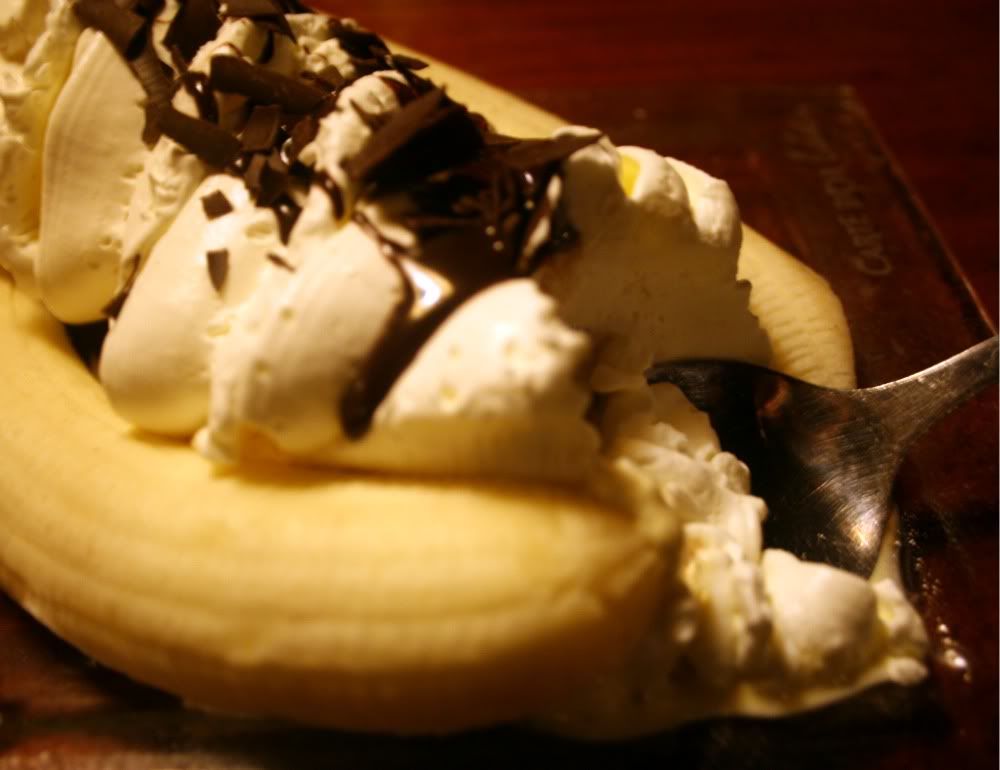 Then it was off to see the Eiffel Tower in all of its glory and what I took from the experience was that I need to invest in a tripod. ASAP.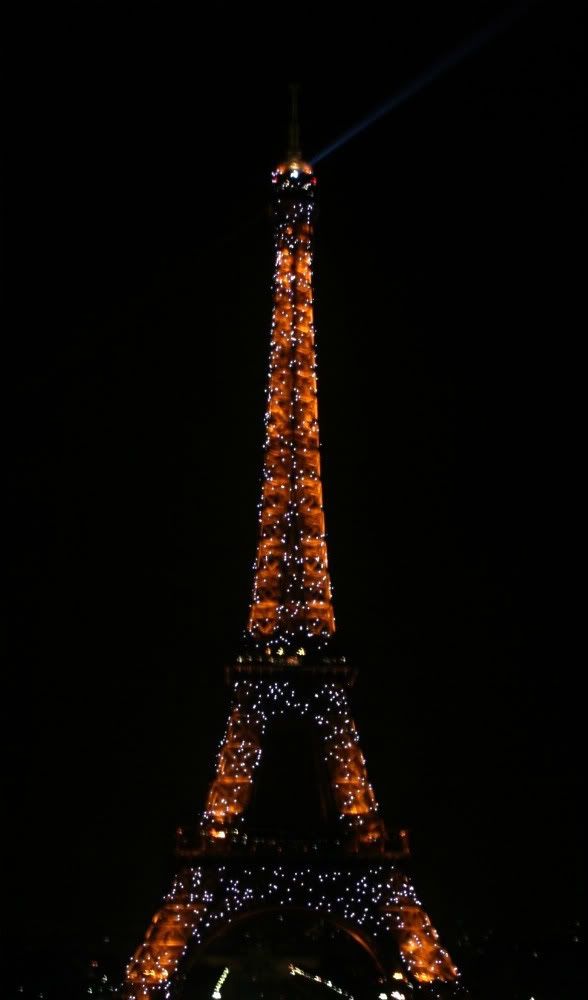 And then, this morning, we were up bright and early (okay honestly, our alarm didn't go off, so we got up around 8:05 and were ready for breakfast by 8:15) and headed back to the Louvre - the line was less than an hour today!
I took my THON pride to the streets of Paris today and posed for a photo beside the glass pyramid, classic right?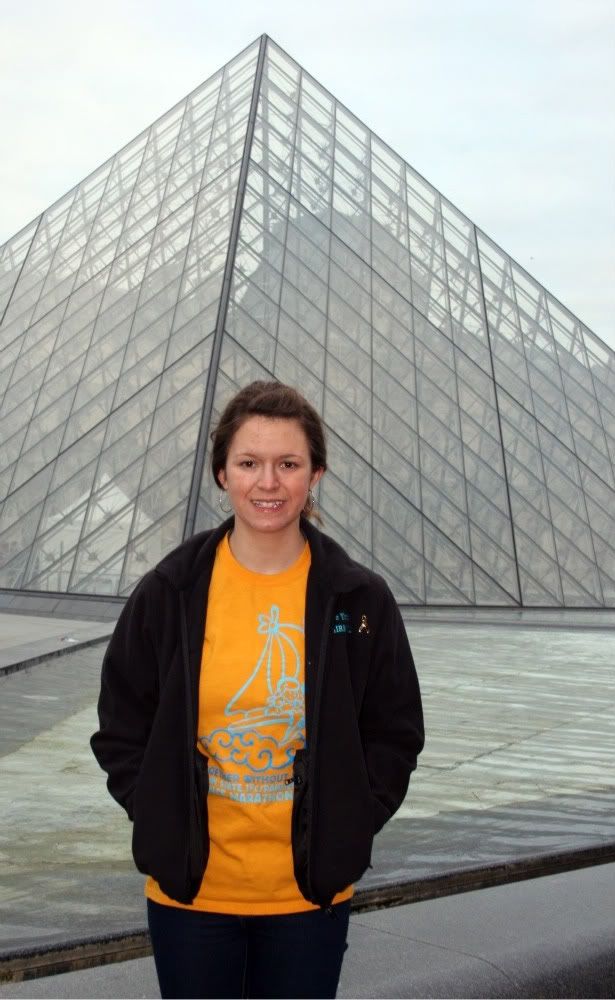 And spent my time looking for a few things I really wanted to see (NOT the Mona Lisa) like Winged Victory and Venus de Milo.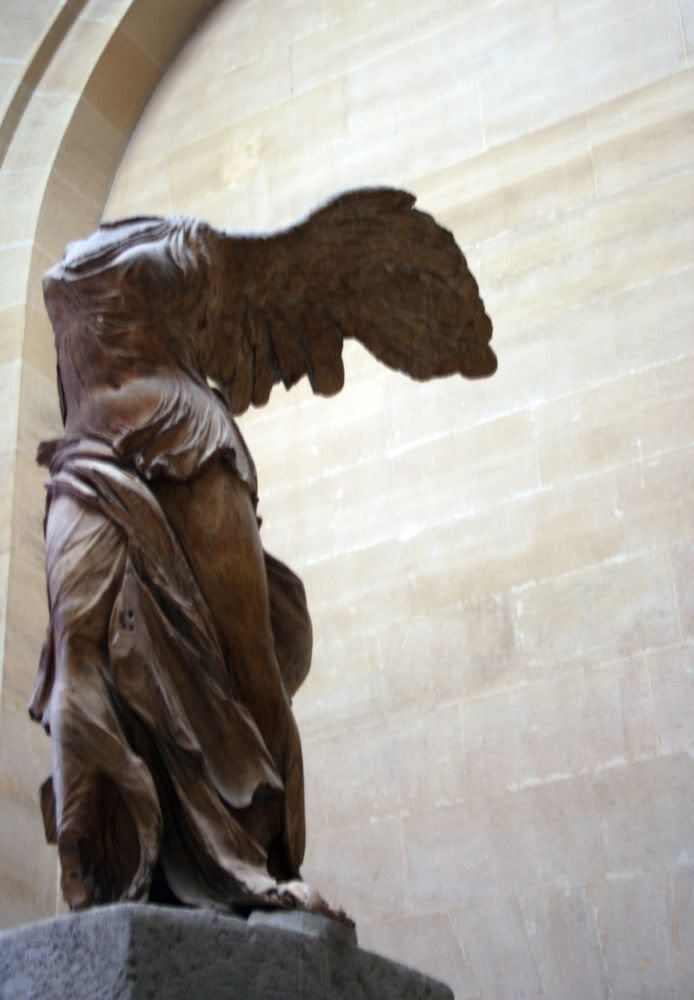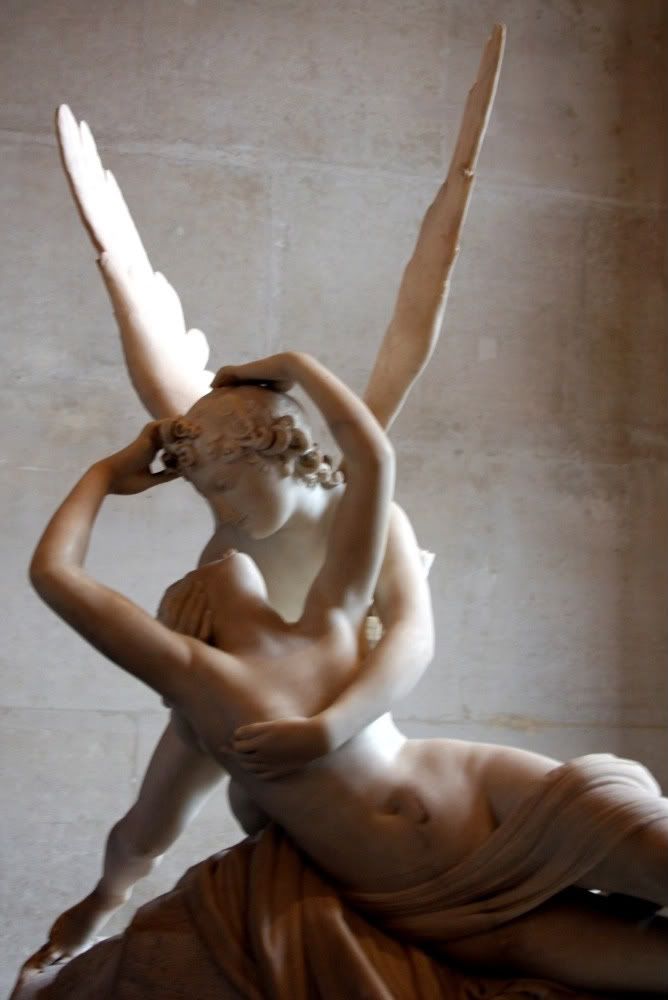 Following the museum, we had a bit of a quick shopping adventure for all the things we wanted to bring home, since we couldn't fit the city into our luggage - I'm sure we would all like to.
But, this picture really sums up the randomness that Paris is.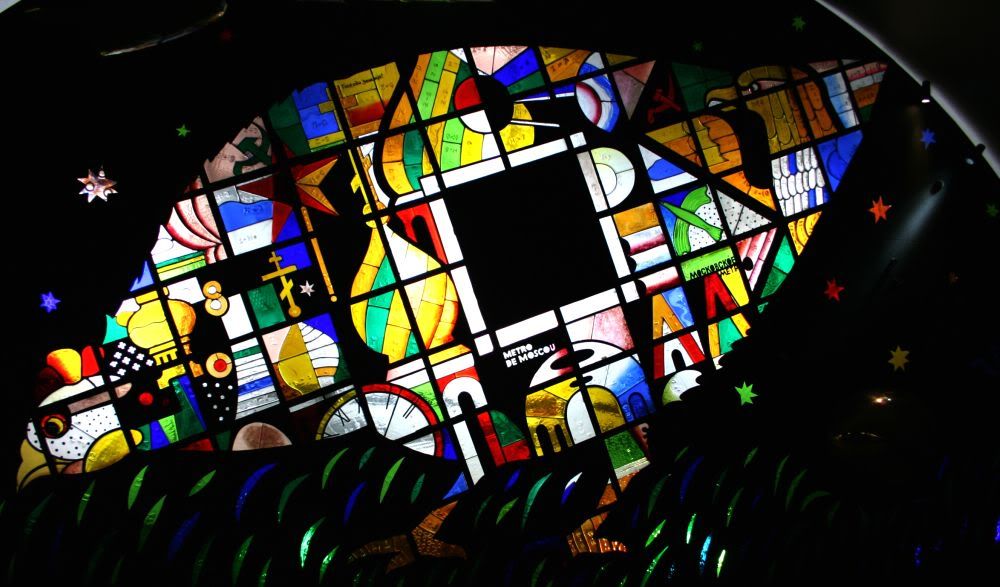 Yes, that is a chicken. Yes, it is laying a golden egg. And yes, its inside on of the stops for the Parisian Metro. Strange, yes, quite strange.
But now its off to our last dinner in the city and a fabulous night at the Moulin Rouge. Now I can cross that off my bucket list.
Tomorrow we catch the van to the airport at 6:30 sharp and will arrive back in America by 1:00 pm, American time. I can't wait for my boyfriend, my baby brother and an iced tea.