Despite not having to set an alarm this morning, I was up bright and early as wet little noses and wiggling little tails decided to make themselves at home in my bed. Momma Pup isn't feeling well (she has Lyme Disease) and is having a tough time tending her babes, so inside they came. Somehow I got put in charge of keeping the puppies warm at eight a.m.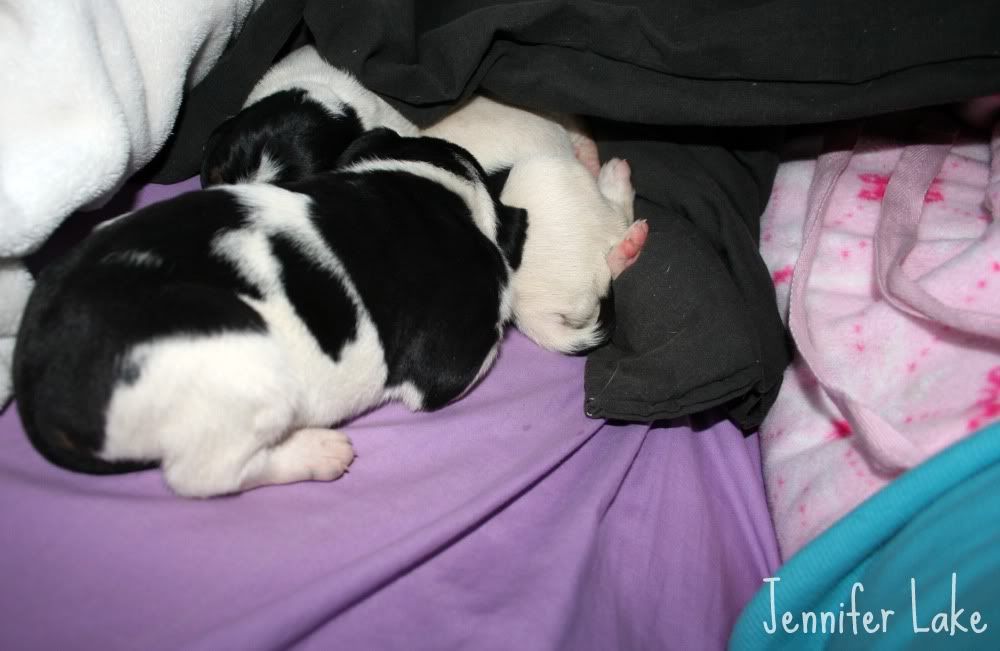 It's hard to complain though. I could've been in that 7:35 a.m. accounting class I was supposed to take, but no, instead I was snugglin' puppies.
They're only thirteen days old and spend most of their time sleeping, eating or cuddling. So Aiden, the puppies and I ate a big breakfast and settled in on the couch for a little play and a lot of puppy love.
It's so funny to watch Aiden with the puppies. This is Amy's third litter and Aiden is completely different with the pups. He's no longer the two year old grabbing their ears, pulling their tails and almost dropping them. Instead he snuggles them four at a time, scratches their bellies and gives them eskimo kisses. He's so grown up.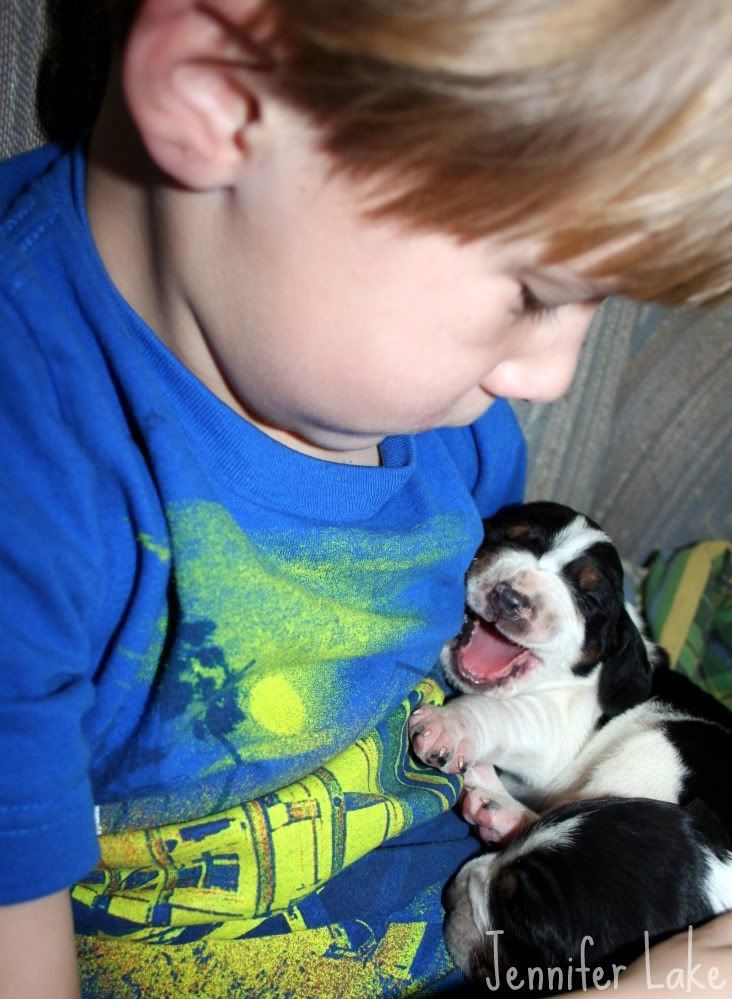 Nothing is cuter than a yawning puppy, really.
Even still, we can't help but laugh at their yawns and sneezes. And laugh even harder when they borrow in under our arms or accidently tickle our bellies as they scooch and slide, looking for somewhere warm.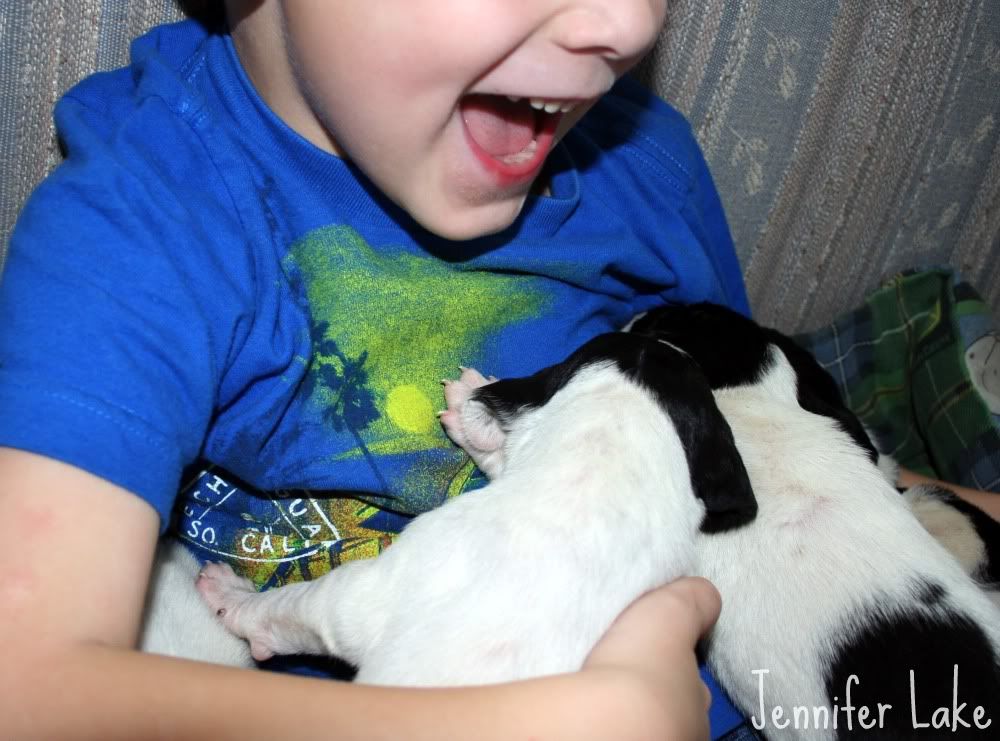 And as another added bonus of our morning, Aiden got to play with my camera. After all, I needed a picture with the puppies too. Sometimes, I think he has a better eye than I do. He's been taking pictures since he was old enough to hold my iPhone and they always turn out impressive for the work of a three/four/five-year-old.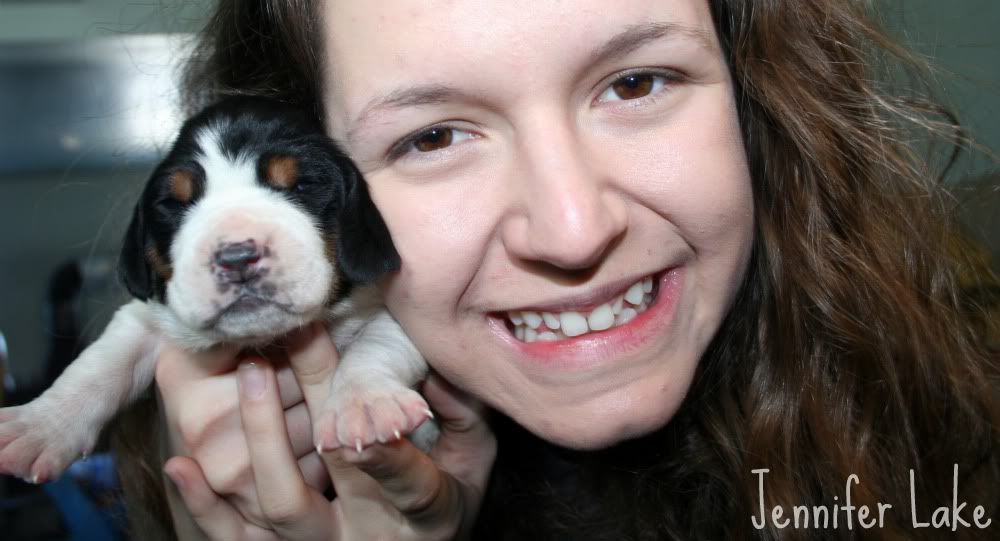 But like the puppies, we got tired of playing and pictures and settled for kicking up our feet, watching some TV and trying to ignore the puppy eyes (quite literally) from Momma who was begging for her pups back. (Who wouldn't want these cute little ones back?!)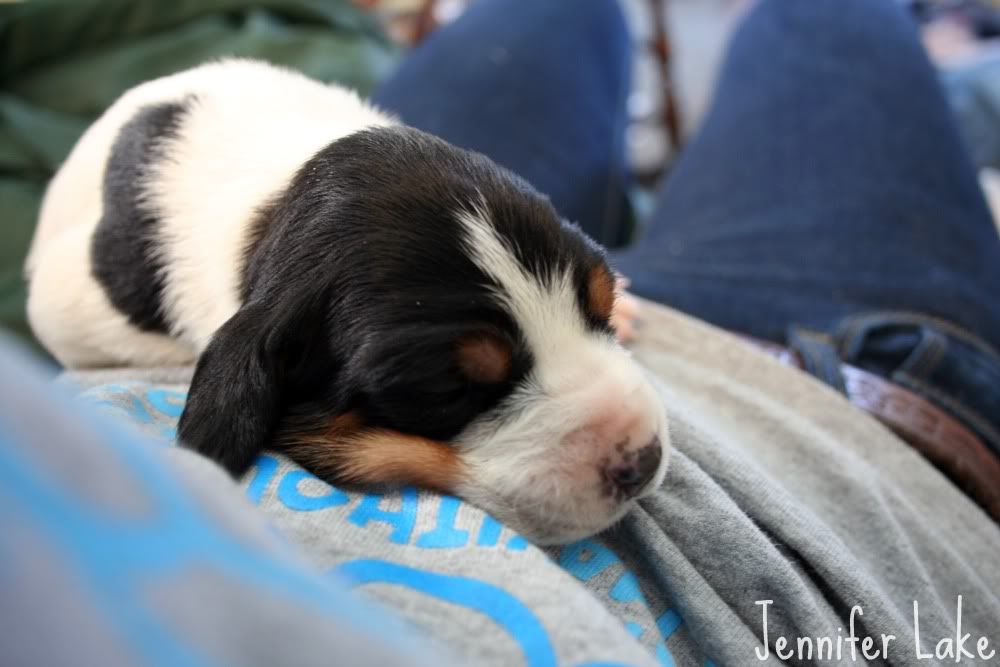 But all good things must come to an end, and off to school we both went. It was my lucky day though, because Ry came to school with me - and... I even managed to get him behind the camera today!

We spent our time on campus filming ridiculous THON videos, taking captains pictures and showcasing the "wonderful" buildings on campus. But at least after all of our hard work we could enjoy some over-priced school coffee shop drinks, the company of Hana & Steph, and Isaac's (our favorite gluten-free stop) for lunch. I don't know what I'm going to do when he leaves again on Sunday... at least I still have the puppies.