Typically, Monday's fall at the bottom of the good ol' "days of the week totem pole." They're slightly worse than Fridays (which means nonstop class and work from 9am - 10pm), much worse than Sundays and about level with Wednesdays.
But today, today was different.
(Even if I overslept... by an hour.)
Most mondays don't start with 83 degree weather, tiny swim suits and even tinier sunglasses. Beach towels spread in the grass. Mud soup being mixed in a pale blue bucket. Most mondays aren't like today.
Most mondays don't include seeing Kasey, blowing bubbles, easter baskets or plans to bedazzle a walker.
Most mondays don't end with best friends and little brothers at the park, swingsets and see-saws.
Photo by Hana Suders.
Followed by a good dose of kitty playtime.
I think it was a sign that the first time I met Maddie, I stayed for hours longer than I planned. A week later and we were stuck together for almost forty-six hours. Now? She's esentially my little sister and my favorite teenager by far.
THON 2011.
Paw Search 2010.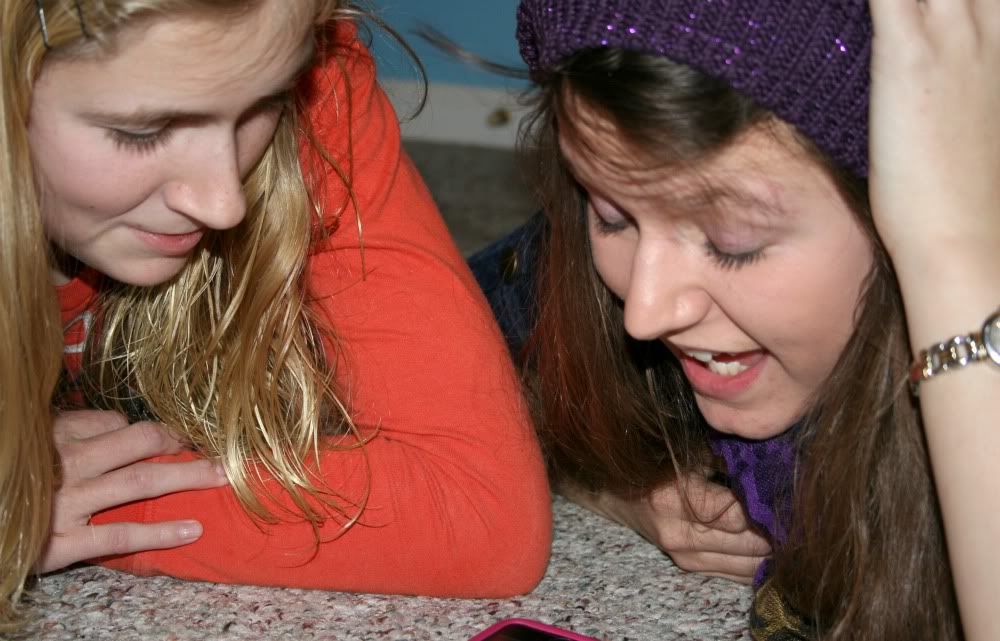 Speakerphone with Katie Bush.
Maddie's 13th Birthday Party!
Blue and White Game 2010.
Creamery before THON 2010.
Rough point for Savannah and I but at least we were with two of our favorites.
Slightly embarassing?
Maddie Hill, I adore you to pieces and I'm so glad that THON made you a part (such a big part) of my life. I'm sorry that we don't get to spend more time together but I love every minute that we do. I can't wait to go shopping, talk about boys and sing to the radio with you & Katie. I hope your birthday was incredible because you deserve it. <3