Christmas time is here, again.
[Disclaimer: This is a very long post because it's about a few of my favorite things: my brother, THON and Christmas]
And that means breakfast with Santa, foam picture frame crafts and five-year-old's dressed in their finest snowflake stockings.
Yesterday was the third-annual Wellsville Fire Company Santa Breakfast and Aiden, Mom and I trekked across the freezing-cold street (okay, it was only 50 feet..) to sit down for a warm breakfast with pancakes, eggs and sausage only to realize we hadn't brought any money. You know what that means? "Sissy" walking back to the house to dig for a crumpled ten-dollar-bill from her wallet.
"Aiden, were you afraid of Santa in this picture? Why didn't you sit on his lap?"
"Psh. No. My sissy wanted to be in it, and we both wouldn't fit."
We also learned that if you give a 5-year-old an ornament, soon you'll need the tree, lights, train, and his best friend. Last week, Aiden and Vanessa waited patiently for the dust-covered boxes to descend from the attic and make their way to the rearranged living room. The end result.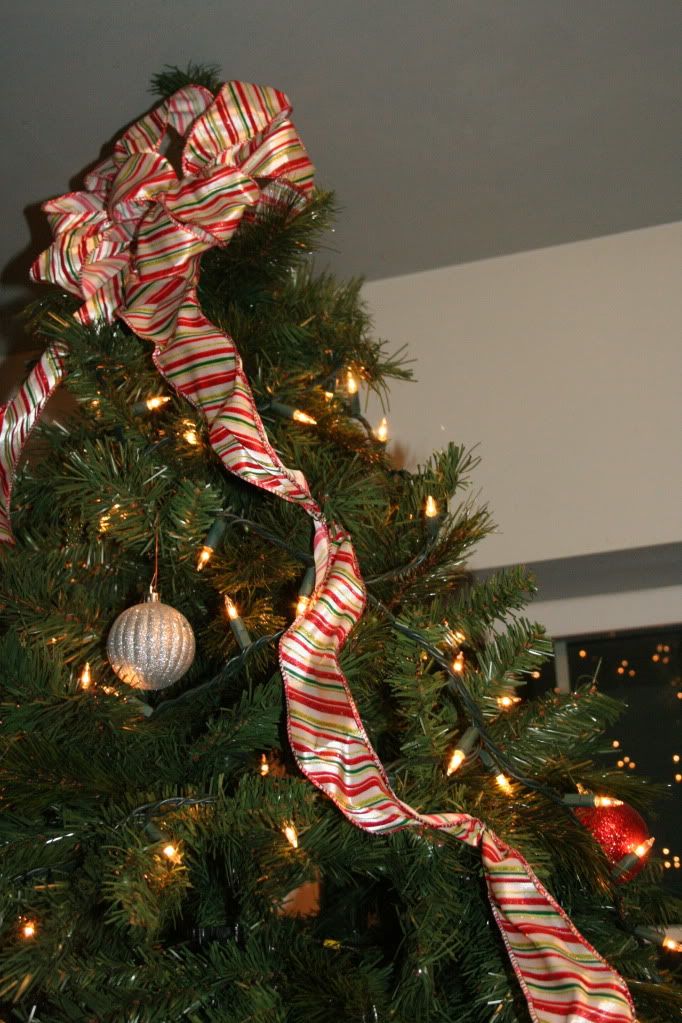 Maybe the top is a little bare, but what do you expect for a boy who barely surpasses three-feet?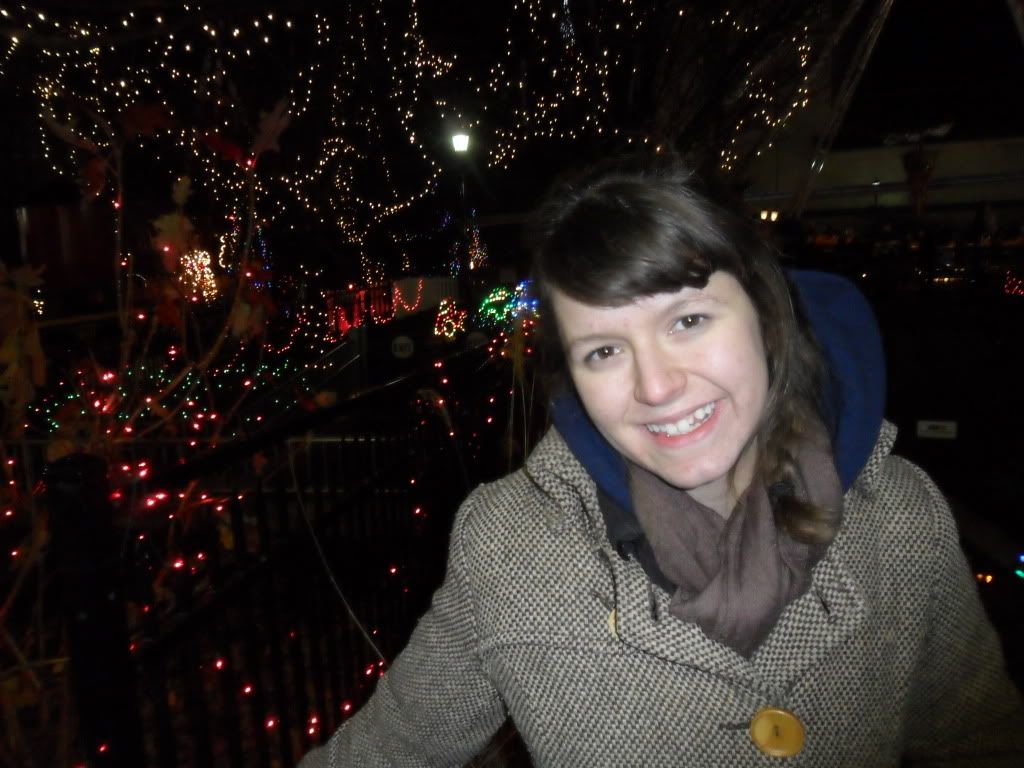 Christmas also means that Hershey turns into an even more magical place than the rest of the year. We've all heard it, you know.. "It's a winter wonderland, so full of magic, it's Hershey Christmas time again!" Then something about twinkling lights a glow and reindeer in the snow? Thankfully there was no snow. Well this year, I finally convinced some other friends to pile in my little-two-door-car in their warmest winter clothes to visit Christmas Candy Lane.
As you likely know, Hershey has another special place in my heart and a visit to the Sweetest Place on Earth wouldn't be complete without a visit to Seven West. I always forget to snap a photo of the Penn State tree, though. So after our trip up the faulty-elevator, we met Stacey for laughs and creme brulee as my little Kase got ready for chemo. And then off we went, to Hershey Park glowing with hundreds and thousands of lights and filled with the smell of the world's best hot cocoa.
Bumper cars, the Twilight Express and silly Chocolate World rides made for a relaxing night away from the world of impending finals and Christmas catering at work.

December also means Paw Search with it's comedians, musical acts and laughs. This year's Fourth Annual Paw Search Talent and Variety Show had all three -
and netted $712.74 For The Kids
, as a result. I spent the show speaking, running backstage, singing in the dressing room with friends, and laughing at emcee, Earl David Reed who stole the show.
If you missed Earl this weekend, check him out on April 2nd at the Pullo Center when he will join with other comedians to raise money towards the fight against Breast Cancer.
Please note this band's keyboard stand - folks, I give you "the Ironing Boards".
This year's show was performed for four beautiful girls. In memory of Jazmine Cope, in support of Ava Hagens and Kasey Griffiths in their fight against Acute Lymphoblastic Leukemia and in thanks to Maddie Hill for serving as a big sister and role model to Jaz, Ava & Kasey.
I was reveling in the joy of a new camera and the warm lighting of the dressing room.
And my favorite photo of the night because no one catches my eye like this little guy.

On the topic of THON, I'd also like to thank each of you who dropped a few coins (or maybe even the big bills) into the ice-cold coffee cans of my committee members and other canners across the commonwealth, today. Their shivering hours make THON's total larger each year.
But if you still find yourself wondering why we do what we do... Well, then