Where will Santa go next?
Christmas was in full swing at the Lake house as soon as the Santa-Tracker was up. Here. There. Barbados. Trinidad. Canada. Where is Santa headed? Here? When? Wait...
where is Barbados, anyway?
Momma Lake got a geography lesson for Christmas - thanks Santa!
But if Santa is in Puerto Rico, you know it won't be long.
And so Christmas starts again.
With letters to be written.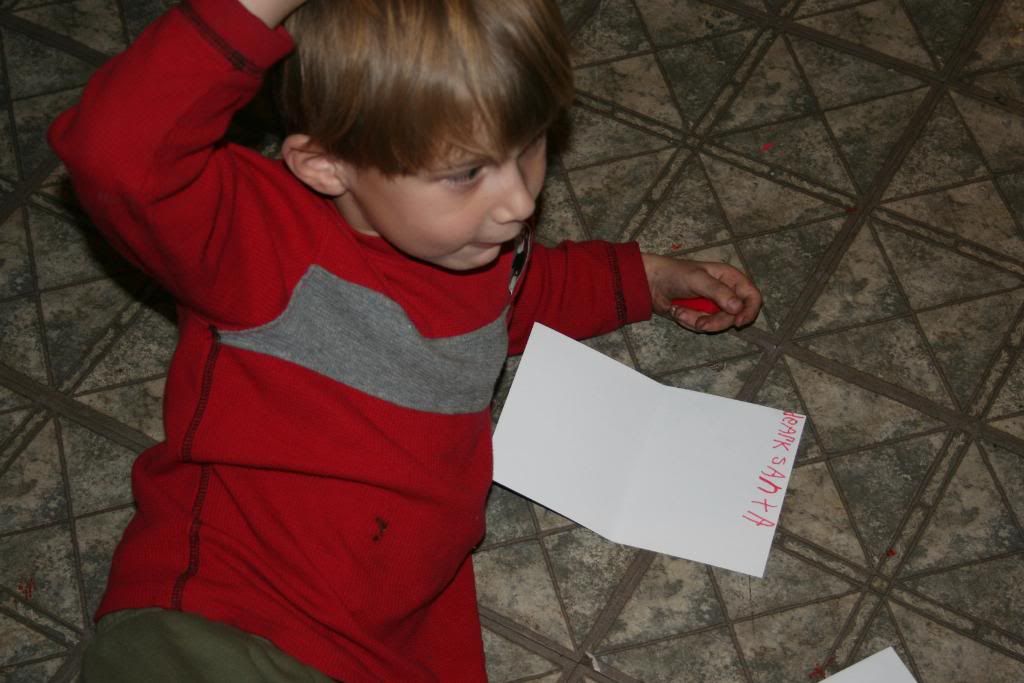 "But what should I write? I don't know.. uhm, Dear Santa..."
It's a lot of work to write a letter to Santa when you haven't learned how to read and write. Especially when your big sister is trying to sound out the words and make you guess at the letters.. 'sssssss-aaaahhhnnn-tah".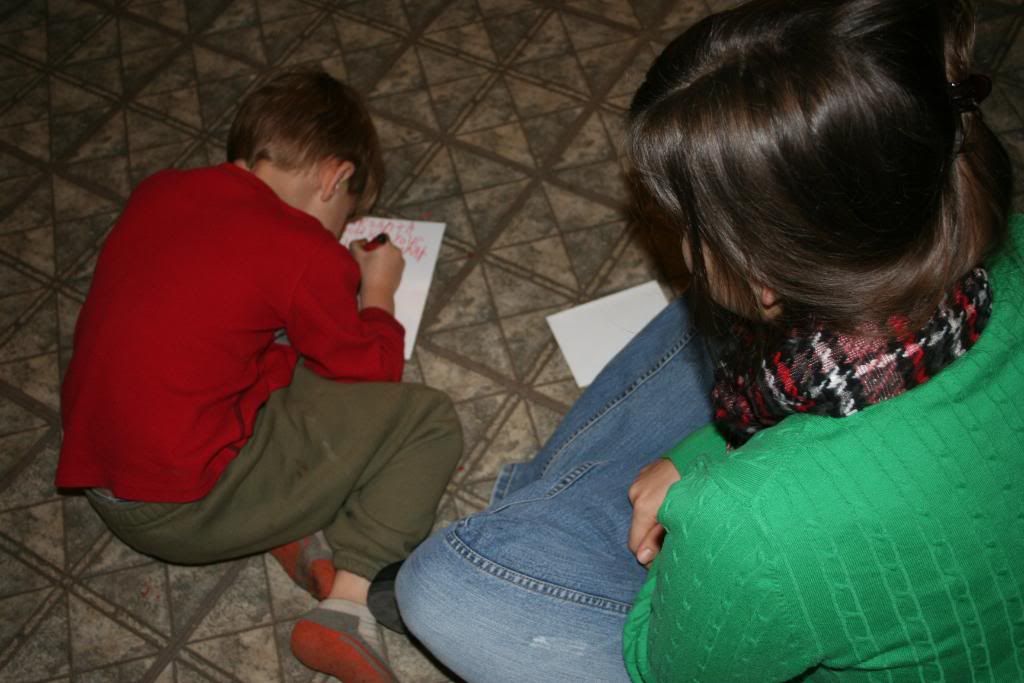 So of course, Aiden ran to "Aunty Nikki" for help. She would spell all the words for him.
But the letter addressed two main things, important to Santa and his sleigh-pulling team. What do Reindeer eat? And, how about those cookies?
Dont worry, Aiden knows Santa can't have wheat. Gluten free goodies were chosen. Aiden figured that maybe three ought to be enough - after all, Santa has to go to a lot of houses.
And reindeer? Well, they probably like lettuce. Carrots and spinach seemed like the best choice. And believe it or not - Aiden knew there were nine. And Dasher through Rudolph, well he left them a leaf of spinach and a carrot each.
But as the clock ticks past midnight, Santa has come and gone, leaving presents and crumbs instead of an empty tree and a full basket of treats because you know "If Santa eats the cookies, then we'll have proof that he's real!"
Maybe we don't see him (except at the mall) and maybe he doesn't come down the chimney, but if we all believe then isn't Santa real after all?
"Why don't you get to see Santa when he comes?"
"Well, he's an awfully shy guy."
"Uhh.. then how does he go to the stores?"
"He turns shy after dark"
"Oh..."