Hey, that's alright with me.
You typically won't hear me admit to the fact that I am from a small town, and never will you hear me embrace it. But now and again, well, my town does it right.
With little shivering bodies hovering around the fire.
With Igloo's full of piping hot chocolate.
With half-sung Christmas carols ending in laughs.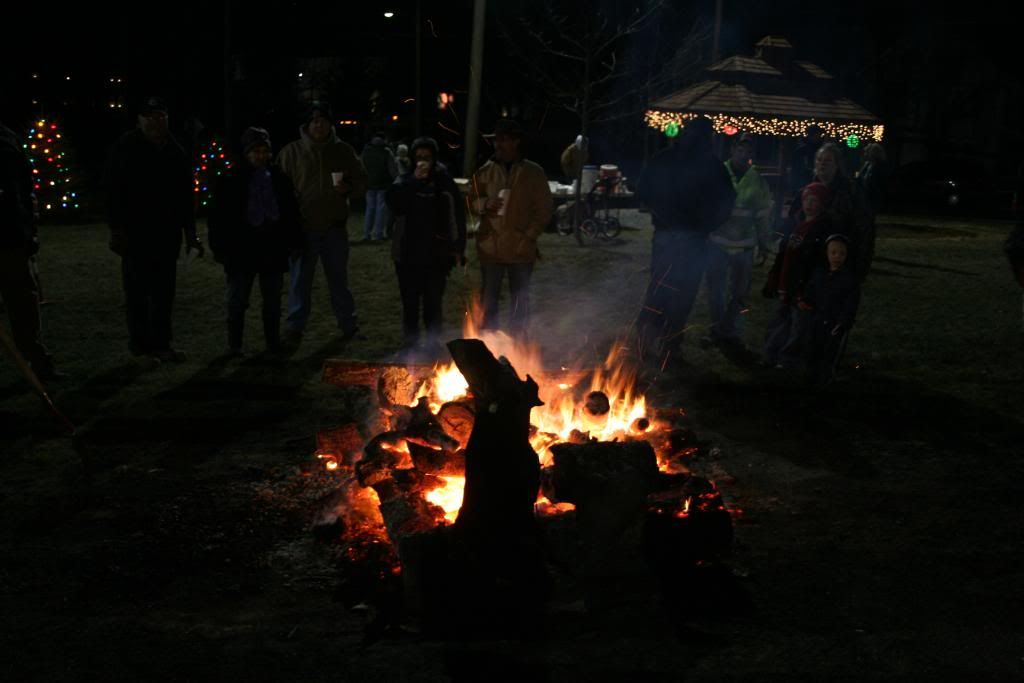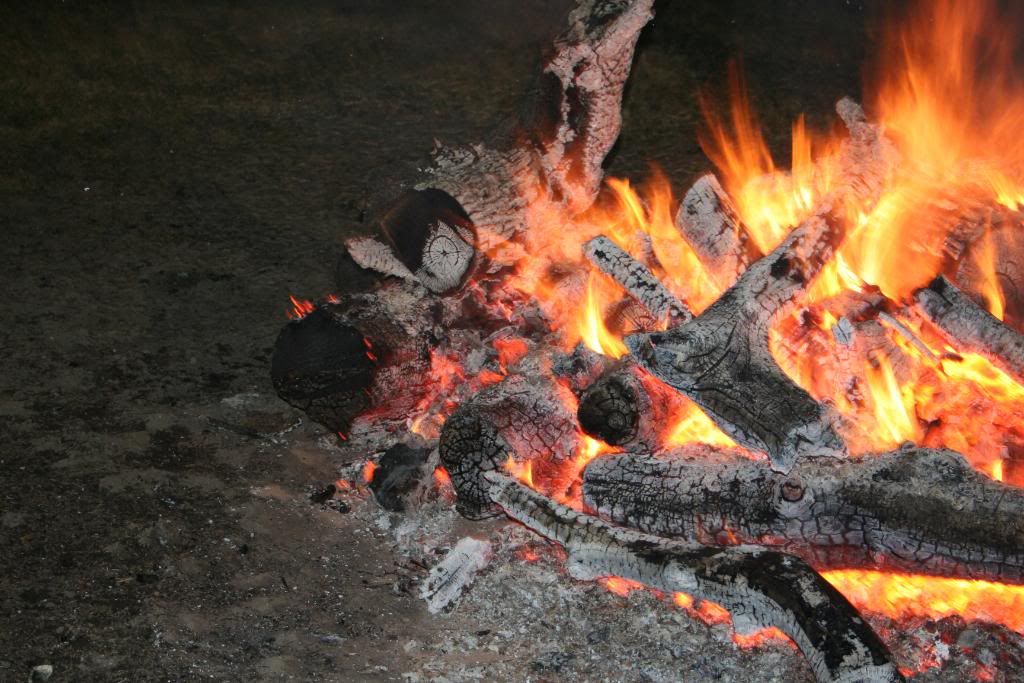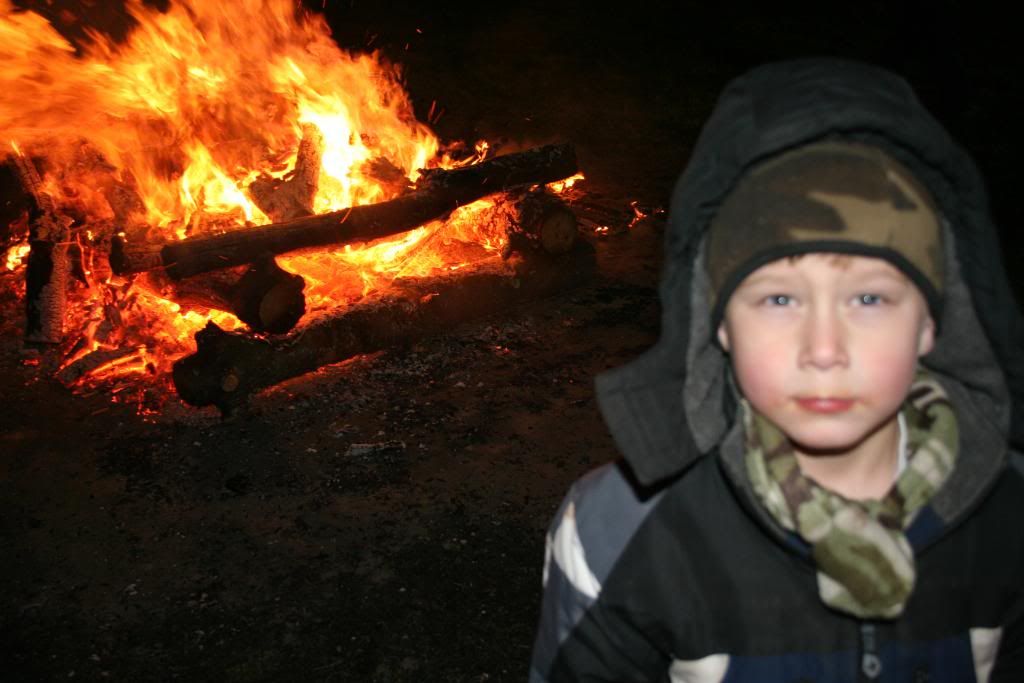 Boy, do we get Christmas right.
My favorite picture of the night.
 Tonight was the Fifth Annual Wellsville Christmas in the Park. A night called to order with a count-down from five to one by the ten and under's, as our crooked but donated (and free) tree is lit.

The ladies of the town
(my elementary secretary and hairdresser, included)
bring piles of baked goods, pretzels and snacks to fill the hungry tummies of the little ones who run too hard in the cold. But of course the hot chocolate is the most important part for frozen hands that never seem to keep gloves on and for the blue lips that hold back chattering teeth.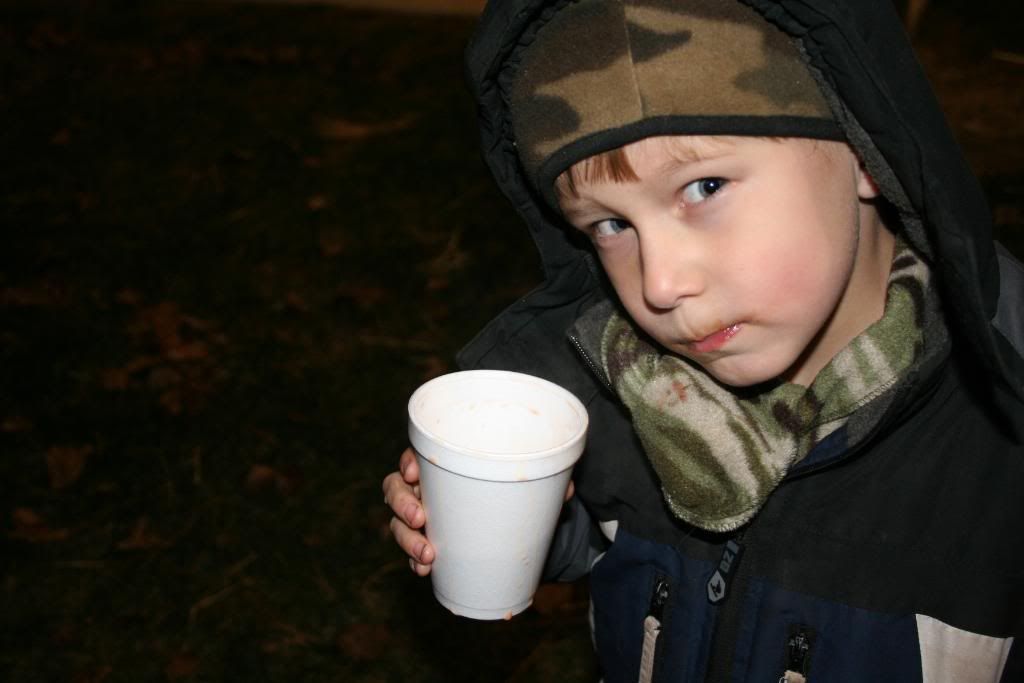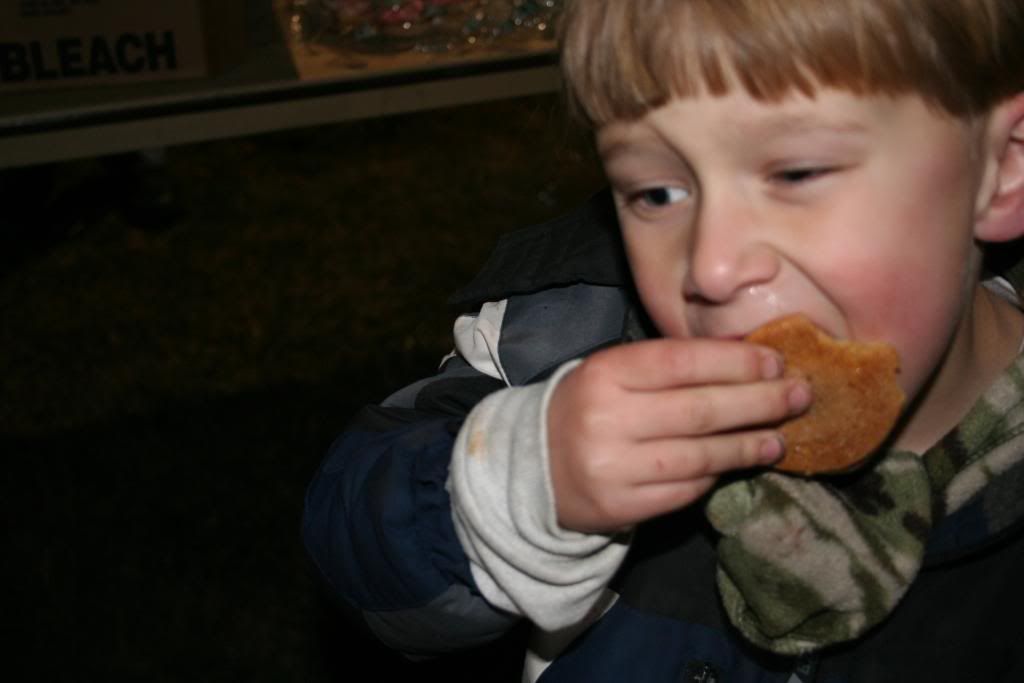 If you give a kid a cookie, he'll only want to eat the Hershey Kiss on top.
Tonight, I'll let the pictures do the talking because nothing is more priceless than a hot fire, a five year old and christmas lights on a cold December night. Besides, my fingers are still thawing.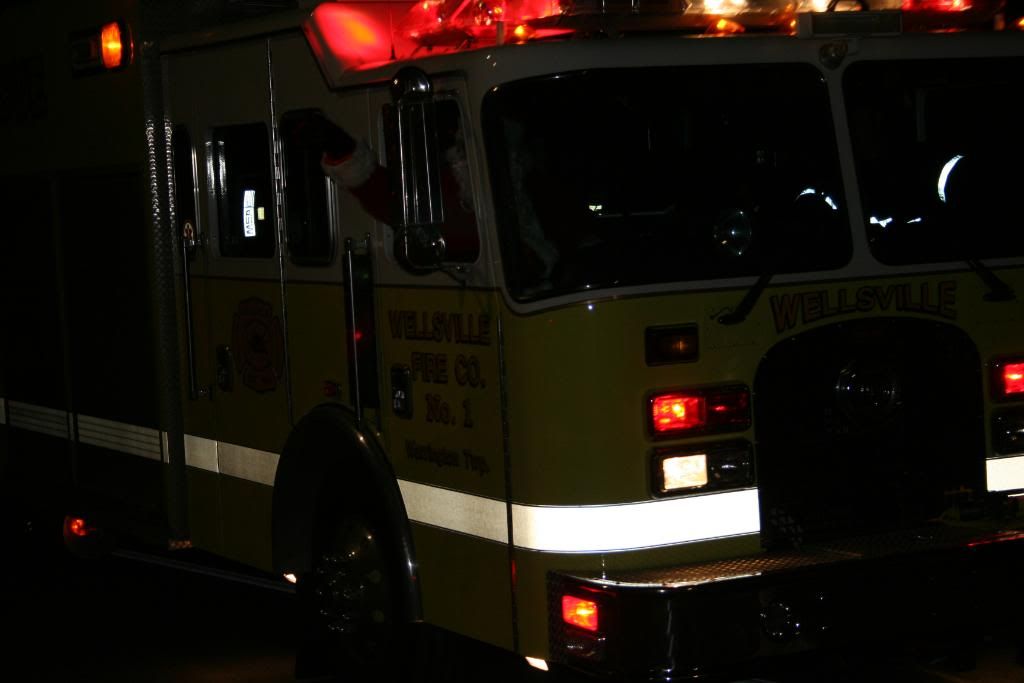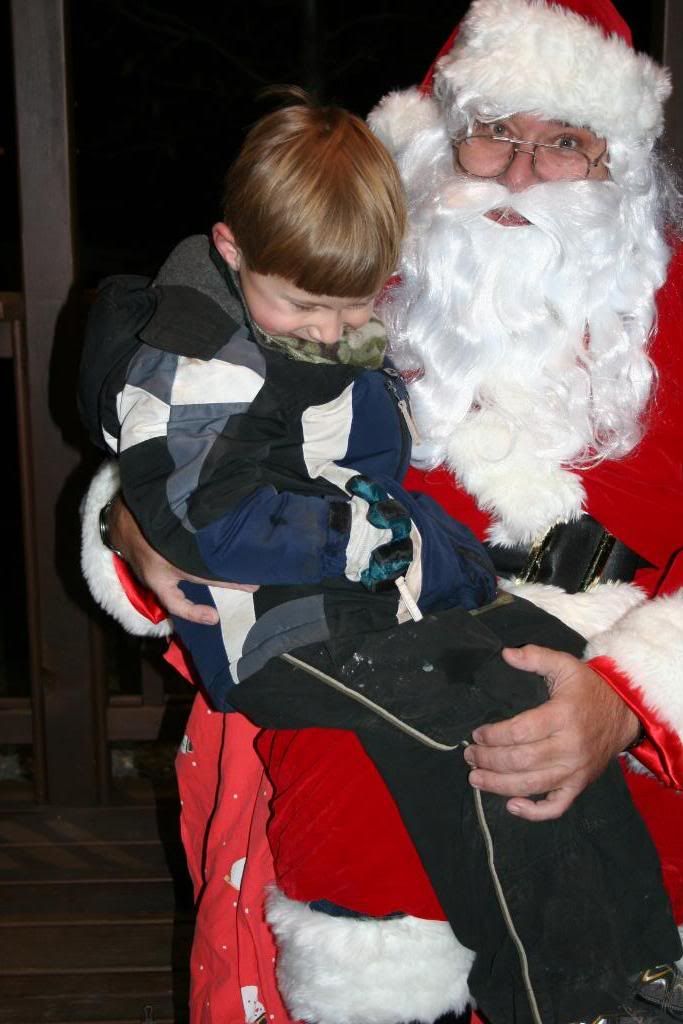 I love watching Aiden talk to Santa Claus because never have we encountered a Santa who knew what to do with him. Look at the look on Ole' Saint Nick's face.. You'll see what I mean.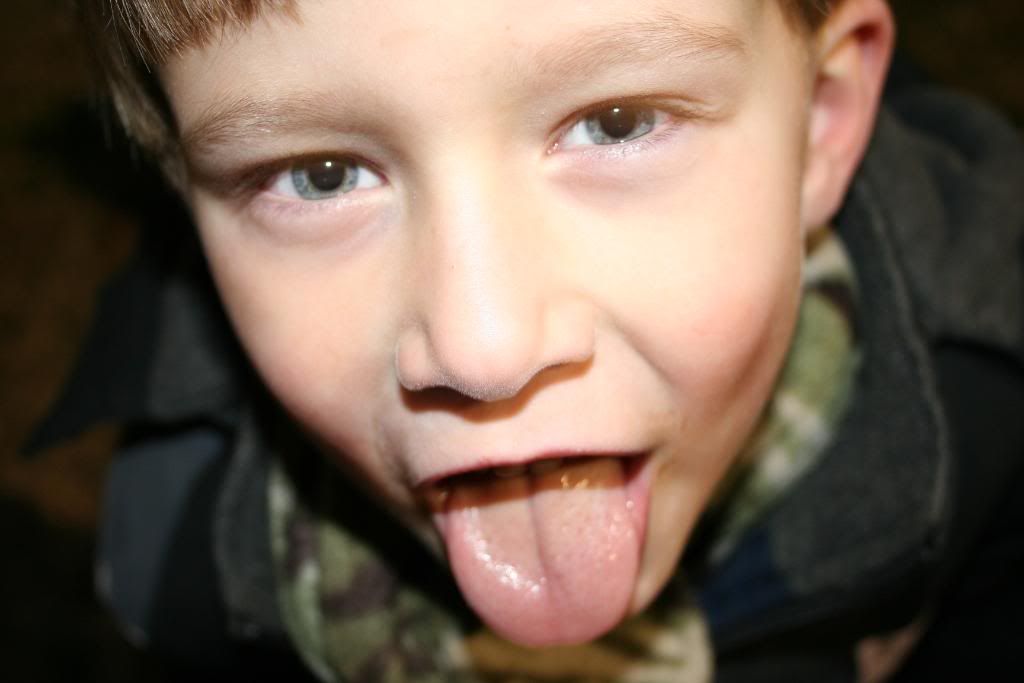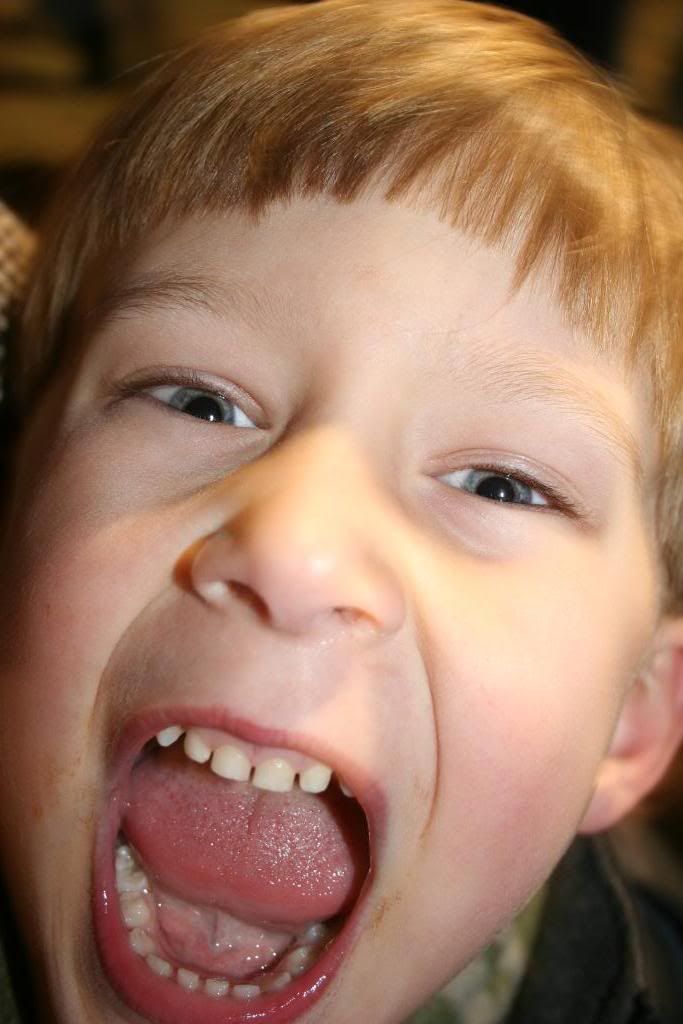 I hope that wherever you may be in the world, you are celebrating your own Christmas traditions as the holiday creeps up faster than the cold weather has. Whether they include tree-lighting and Rudolph sung by your town elders (middle to senior aged men who can't seem to remember the words after "will you guide my sleigh tonight?" in our town's case) or decorating the house just so.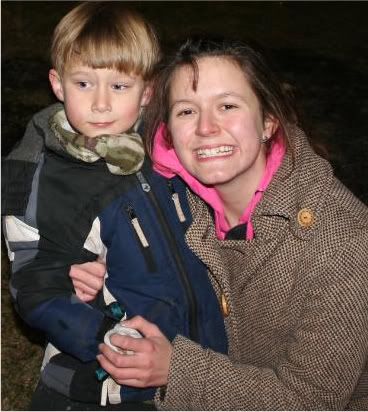 May your Christmas (and the sixteen days left until) be merry and bright.
Tell Me About It: What are your favorite Christmas traditions?