Especially on shortbread cookies.
This week brought Christmas joys, friends and gifts of all sorts and sizes - including a night with my favorite little sisters and best friends.
We aren't known for profound conversations, or going on grand adventures. But we know how to have fun. With calls on speaker phone, funny stories, talking about boys and taking silly pictures.
But Christmas is also full of dilemas.
What do you buy the guy who has everything? The one on your list who has all they need or want - or at least everything they've asked for. In my case, a steak au poivre (in the shape of a heart) did the job.
Last night Ryan and I donned our nicest clothes (for me, the fabulous new sequin dress I got for Christmas and my upcoming trip to the Moulin Rouge) and set out for dinner at the Blue Heron.
In addition to having some of the best food in York county, this little restaurant is also where I work. And these are the fabulous people I work with, who made the night charming... to say the least.
Behold Trevor and Maria, our fabulous servers for the night. I promise the Eagles hat is not typical apparel for our humble little restaurant but instead, a Christmas gift to Miss. "Vickadelphia", herself.
And you may find yourself asking what I received as my Christmas gift? Certainly not an Eagles hat. But rather, a lottery ticket and a scrumptious jar of sugar plum jam.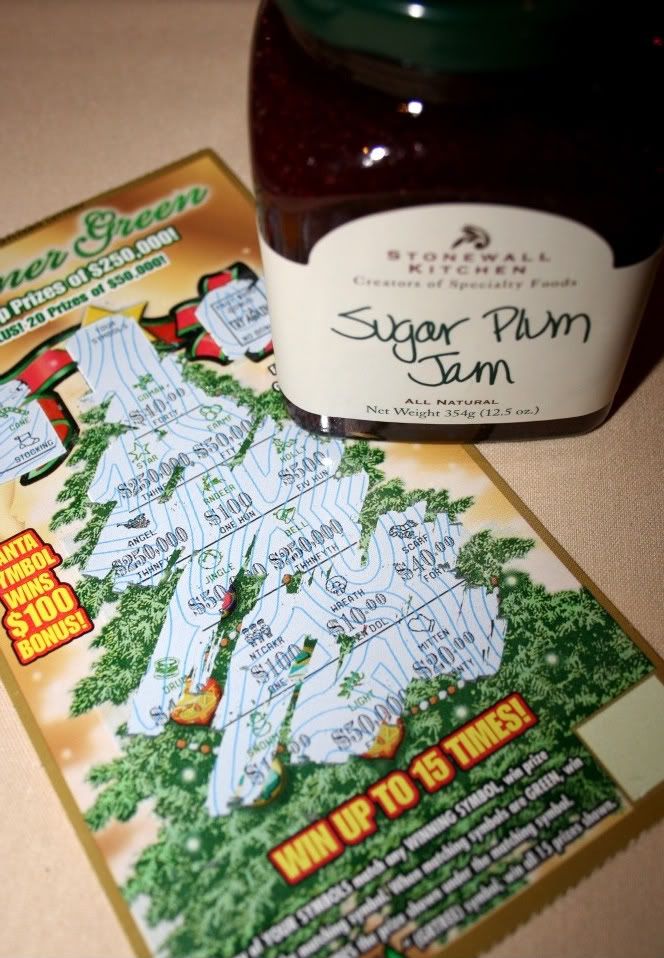 Of course I didn't have any Christmas luck, though - I didn't win a thing.
But great service means nothing without great food and at the Blue Heron, these are the guys who make sure that happens. I promise, their food is much more serious than this photo.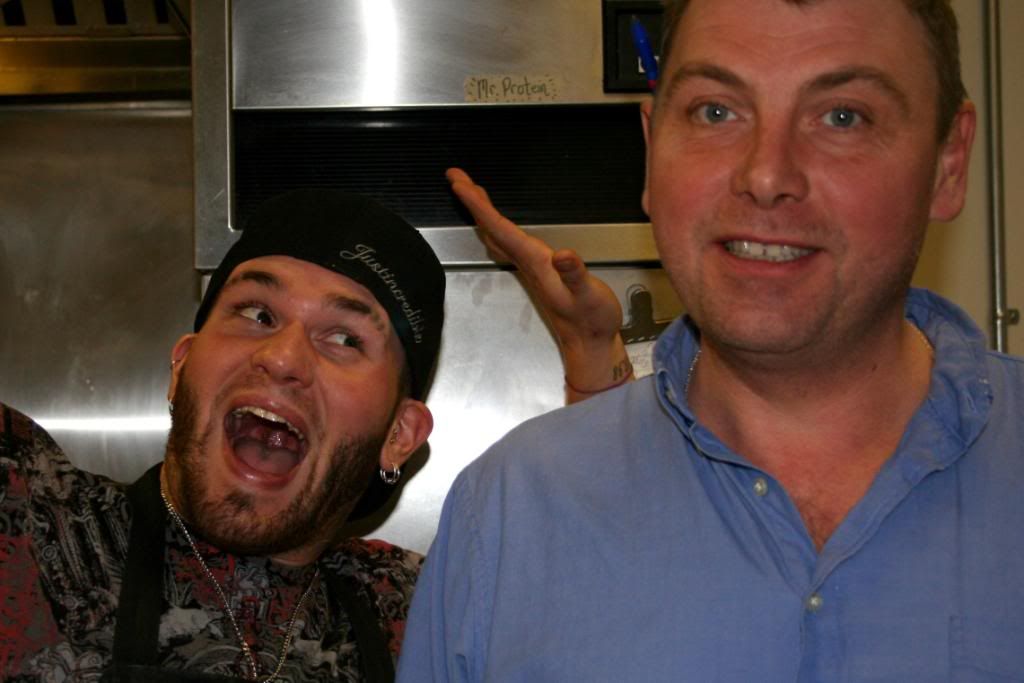 I give you - Justincredible and David, of course.
A great date night never ends with food, though, so down the road we went to see the newest film by Darren Aronofsky (my favorite director) - Black Swan.
If Natalie Portman, lesbian love scenes and the hype surrounding both of those isn't enough to persuade you, perhaps I can.
The film is mind-blowing and fabulous, even if you are unfamiliar with ballet and the story of Swan Lake. Some moments you may find yourself gasping for air, covering your eyes to avoid the gore of broken mirror glass. Other moments you'll find it hard to remain in your seat as reality and madness weave themselves so tightly together that you cannot seperate the truth from the fiction.
The best part of the film though was simply running into the wonderful
Lindsey Shortt
as I returned to the theatre in search of my iPhone which had vanished at some point during the evening.

Gluten Free AND delicious!
Today brought it's own adventures with Ryan - free of dress clothes, fancy dinners and iPhone panic. Christmas is never complete without cookies but with my newly established diet, I had yet to enjoy any this year. Until today.
And of course, no time is better for photos than as you sit patiently in front of the oven and watch the cookies turn golden brown.
My boyfriend avoids having to smile for photos by kissing my cheek the moment I focus my camera. And somehow, it works every time. But despite photo-taking and boyfriend distractions, the cookies turned out prefectly. Crisp on the bottom and golden on the top. But most importantly, smelling delicious as they cooled on the counter.
But cookies mean Christmas Eve which means food with family and friends - meaning my best friend is on her way as I write. So, I wish you all the merriest of Christmases. May tomorrow be filled with torn wrapping paper and yelps of joy as gifts are opened across the world. I hope that you enjoy a day of family and laughs - I'm spending mine with the Shook family in the hopefully-snowy world of State College.
Check back tomorrow for what most likely will be my last blog from the States for the next week or so.