Things haven't worked out here quite as I plarnned. It's Thursday and I'm just now getting around to Saturday but it's been a week of limited time and resources. Monday morning, I decided that I would spend the night in Millersville with Ryan but that night has turned in to three. Not that I would complain, but it could be for better reasons.
Last night, I got a text at 7:56pm -
"The house is on fire."
Twelve hours later and it seems that I've finally gotten the story. The fire was contained downstairs and didn't reach the exterior of the house but left us with a charred and soaked living/dining room and apparently, a horrific smell. I haven't been home to see it, though.
So a big thank you to Ryan and Sean for being generous hosts for the past four days. It means a lot to know that you have some where to go when you get a text like that.
Really.
Plus arriving late last night to more s'mores and mint rice dream (ice cream for the non-dairy types) meant the world. Yummm.
But on a brighter note - let's talk about the weekend.
Not this weekend... but the last.
At (almost) the last minute, I found out I would be making a trip to State College for a CCSG Council Weekend. At that point, it started out as me driving up Friday night, late after work, by myself and then returning home just after council ended.
But this is how it turned out instead:
It just so happened that Saturday was also the THON hoops basketball game and I got to watch the Nittany Lions take-on
and defeat
fourth-ranked Wisconsion. It was a close game the entire night and you could feel a pin drop each time foul shots were taken.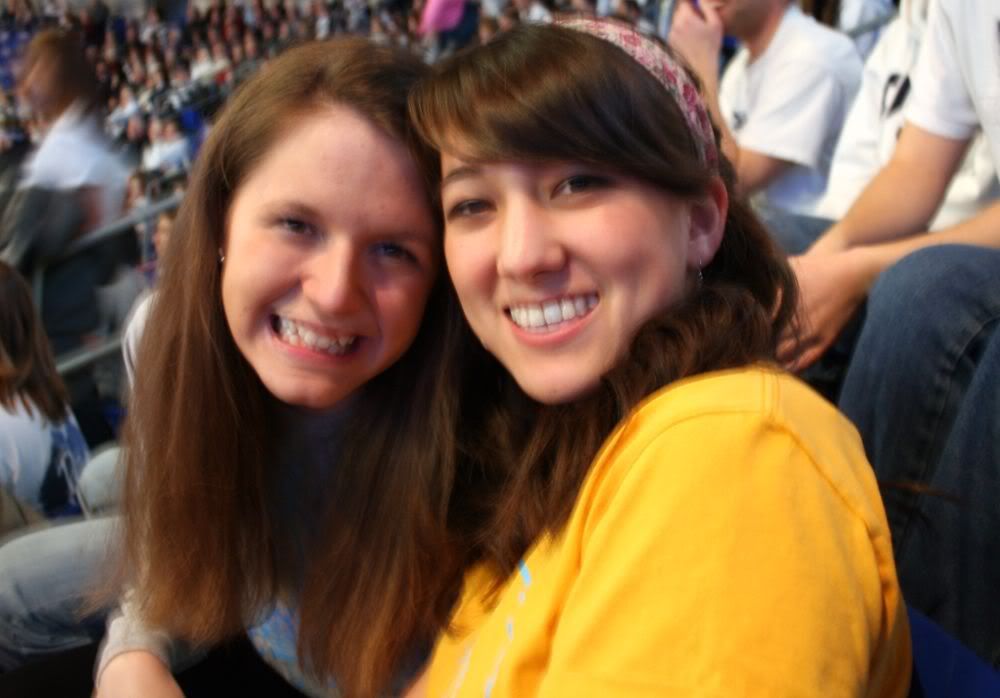 But the only thing that beats a good basketball game (and a good trip to State College, really) is being there with some of your favorite people. Luckily for me, Hana, my best-friend AND Family Relations Captain, didn't work until Sunday and was able to join me for her first weekend in Happy Valley.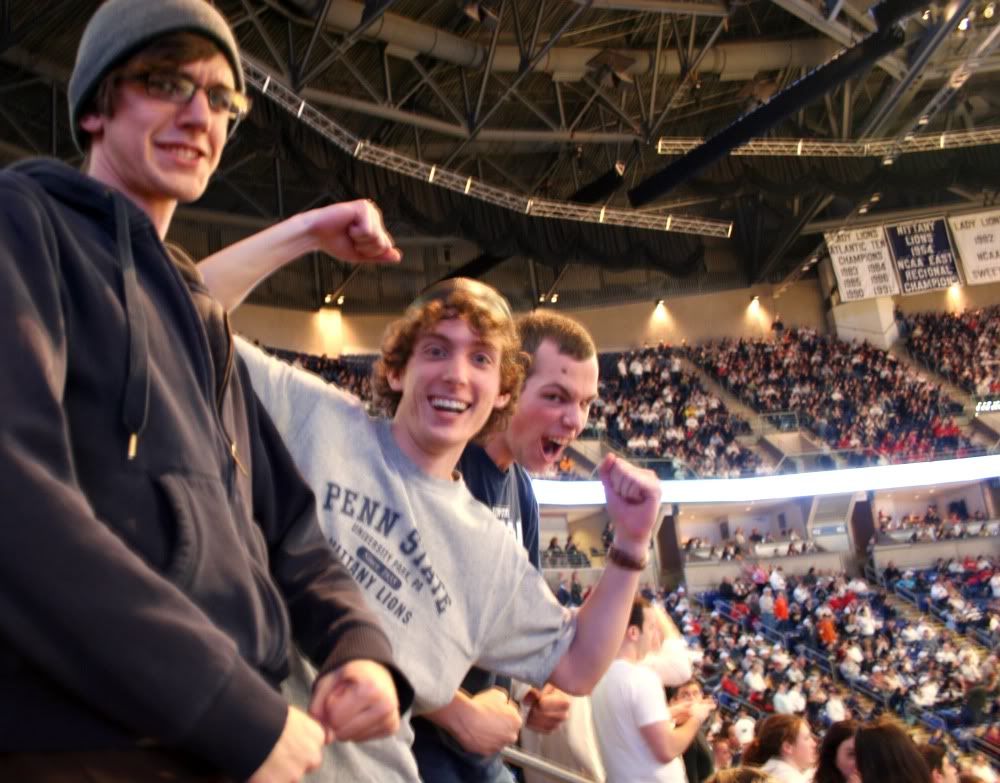 Plus, we got to sit with some pretty goofy guys who knew a lot more about basketball than we did. Oddly enough, I think this is the most time I've gotten to spend with these guys in months - even though we go to the same Penn State campus and pass each other daily, just enough time for a wave or a hug. (They're definitely huggers.)
And while it was sort of odd to spend that much time with these guys, it was even stranger to spend time with these two...
About half way through the game, my phone vibrates and I figured it must be someone I was trying to get a hold of in State College (after all, I had so much THON work to take care of between the fun) but no, it was my best friend from home, Nikki. Somehow in our mutual work to fight cancer, we both ended up at the THON Hoops/Coaches versus Cancer game that night. From two hours north in Mansfield, and two hours south in York, we coincidently met in the middle at a basketball game without knowing that it would happy. Funny, huh? I also finally got the chance to meet David who Nikki talks about oh so much - funny, nice guy. Only downfall? He's a little too tall for my car.
But we managed to squeeze him in for the short ride to Applebee's where a table for 10 was awaiting us. We met up with Claire and Andy, shivered in the cold waiting for a table, played paper football with Ryan, and ate...
a lot.
After dinner, we rushed back to the hotel again, to change and head off to our last adventure of the night with my favorite people, Tom Shelly and Steph Fuss. But eventually, the snow-lined roads of 322 call you home (Way too early in the morning that is.)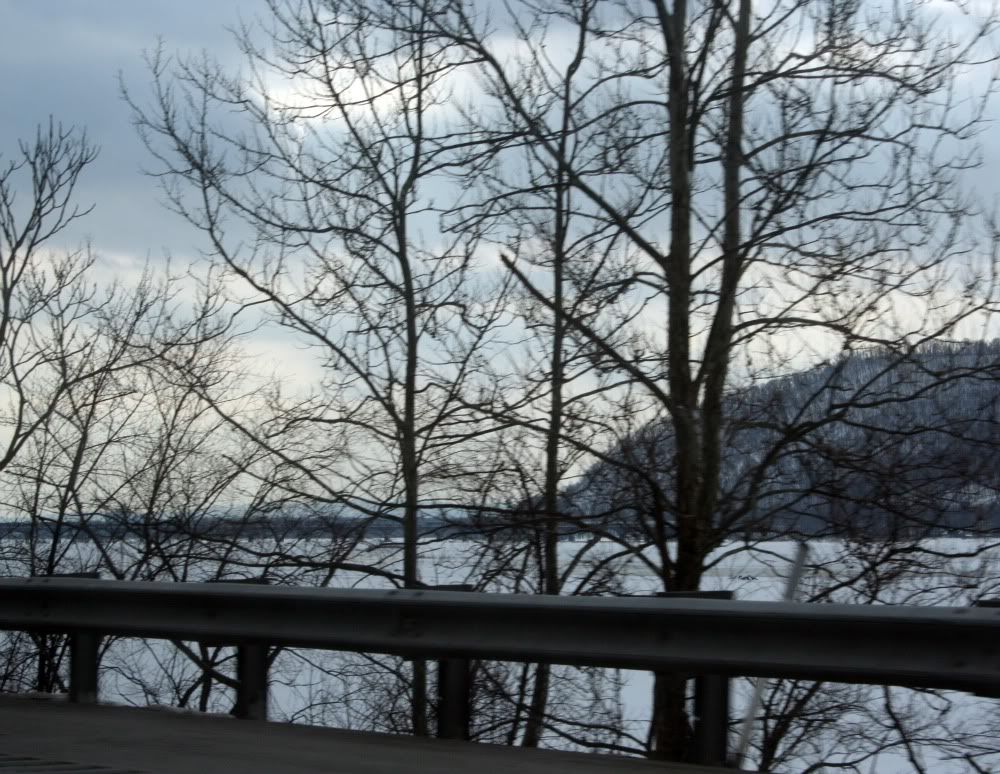 Photo Credit: Rajdeep
After a $110 speeding ticket and an accident for good measure, we made it back to York County. A little late for work for some but at least we made it... just in time for bingo markers and baskets.
If you're like me, and you've never been to bingo. Here's a recap of what we did, exactly:
We played with dobbers.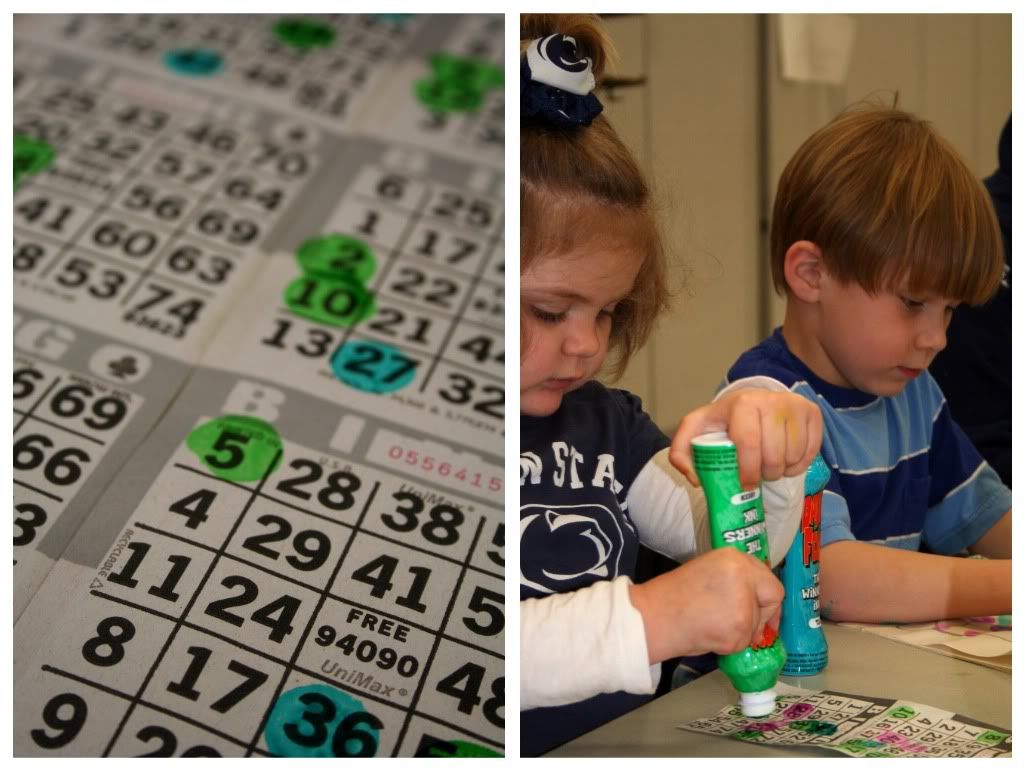 We saw the Hagens.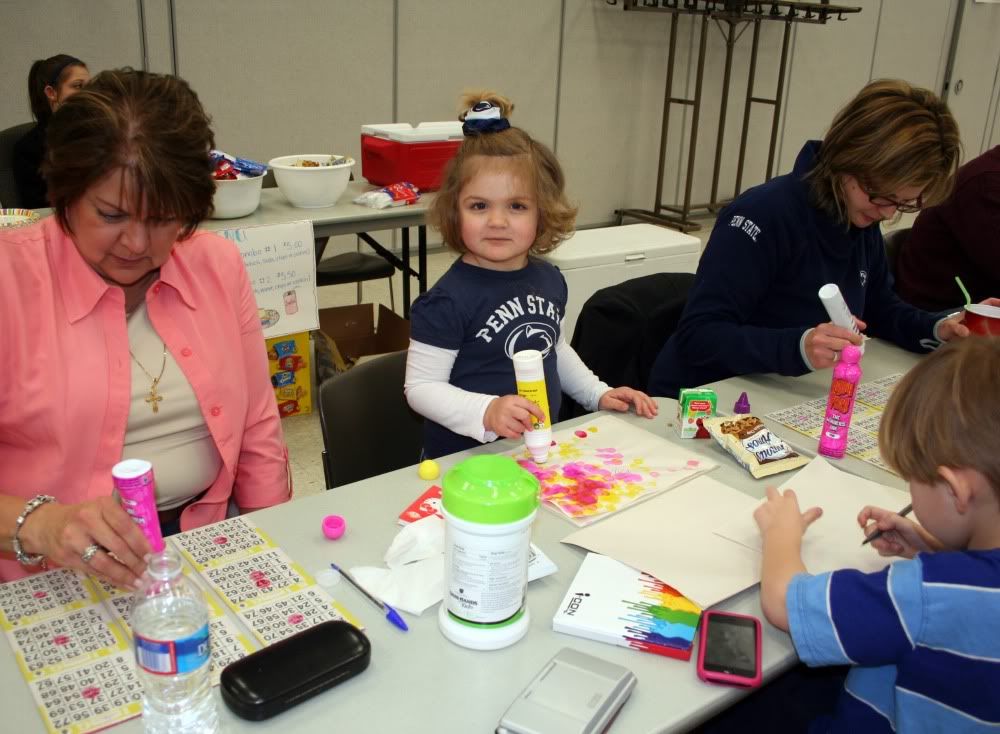 And baby cousins.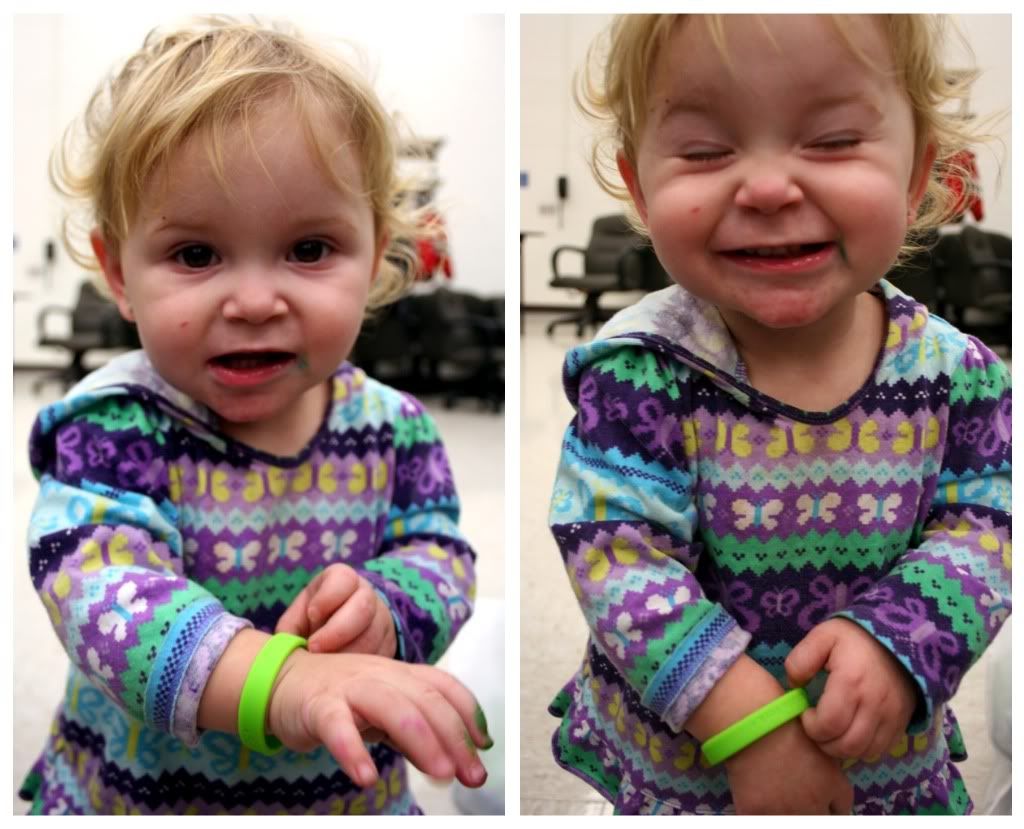 We bought raffle tickets.
But more than anything,
we played bingo
.
A lot of bingo.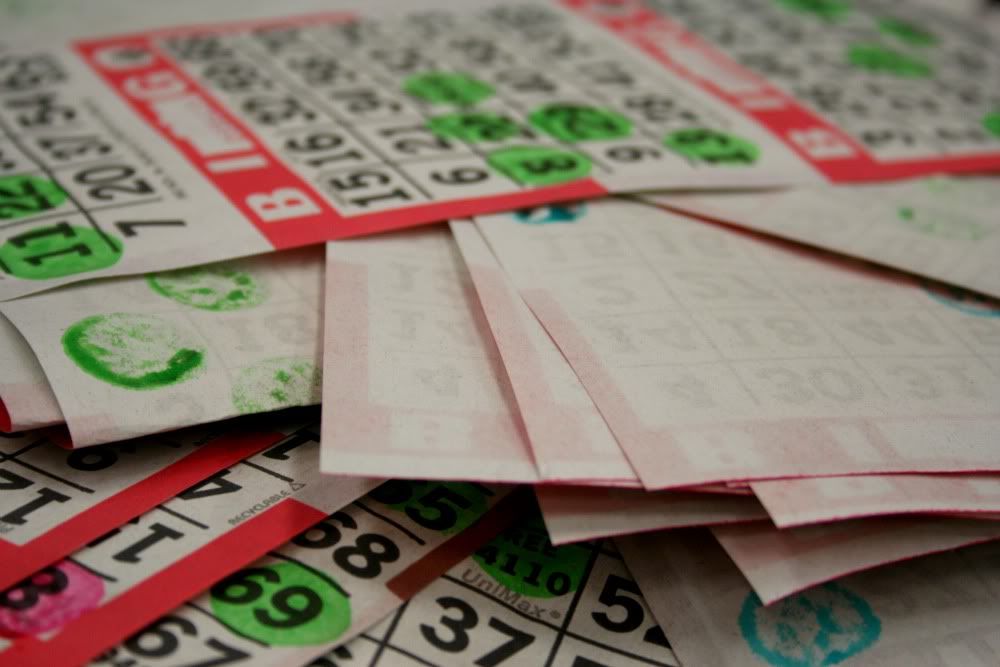 And raised money,
For the Kids.
According to THINK (THON's Information Network)... As of today, Penn State York has raised
$14,710.69
which is a new record for our campus. Please help us go even further by making a donation at
http://www.thon.org/
today. [We ask that you please credit "General Organizations - York" so that we receive credit for your donation.] Thank you for helping to make a difference in the life of a child wether it is by donation, through bingo, or dropping change into the cans on the street.
Today, we are $14,710.69 closer to a cure.